5 Songs for the Soul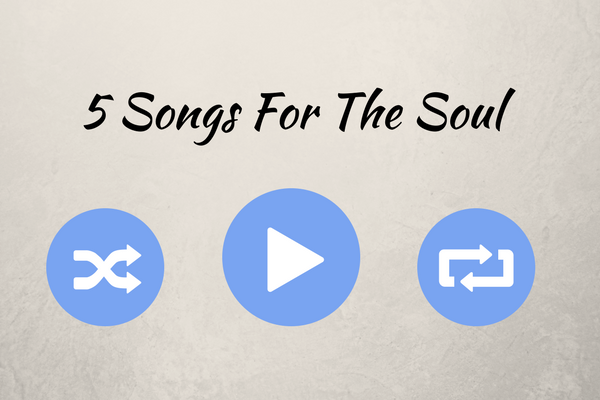 Unlike ordinary words, music exceeds better at communicating feelings along with emotions. Talented artists can convey certain feelings in the lyrics they write and sing, but there are always certain songs in which strike you with a flood of specific moods. These songs bring a wave of emotions to the soul.
Beyonce – Halo
Halo, a song recorded by Beyonce for her third studio album in 2008, I Am… Sasha Fierce. The songs shows the singer who built up walls and isolated herself, but fell in love with a man who helped show her strength and her worth providing a halo of light. The song sounds like the artist meant to convey feelings of love and belonging. Longing for more of her love's addicting and warm light. The song can be viewed as, love from someone, friends, family, or anyone to feel a connection of love and gives the emotion of feelings of belonging and content.
Rachel Platten – Fight Song
Fight Song, by Rachel Platten was featured in her third studio album Wildfire. She said her inspiration for the song came from personal experiences where she thought she could not survive in the music industry. The lyrics show a vulnerability to all the things which have been hurting her, but embracing them all the same. Fight Song emits a feeling of getting back up after being knocked down a countless number of times, yet always getting stronger from the experiences, but also giving the feeling of strength.
Kelly Clarkson – Stronger (What Doesn't Kill You)
Stronger (What Doesn't Kill You) by Kelly Clarkson, and debuted on her fifth studio album Stronger. The song's meaning shows how you can gain strength and get back up no matter how many times you may fall down. The idea of getting back up no matter what, and gaining strength makes it a perfect song for building power of the heart.
Katy Perry – Firework
Firework by singer Katy Perry, featured for her third studio album, Teenage Dream. Written as a dance-pop self empowerment anthem with inspiration lyrics. The message of the song shows everyone's beauty and perfection in their own ways, owning their life and a elegant firework which ignites in the sky. The beautiful meanings behind the uplifting lyrics gives inspiration to any listener. A perfect song for giving motivation and self-esteem.
Shakira – Try Everything
Try Everything, recorded by Colombian singer Shakira, and the song debuted in the popular movie Zootopia. The song follows the theme of the movie, in which it gives a lot of encouragement to "try everything" to get where you want to in life. As one of the themes in the movie of Zootopia, it gives a great inspiration for real life situations. But also for people in the mindset they need to keep trying to get where they want to go in life.