Movies Coming Summer 2019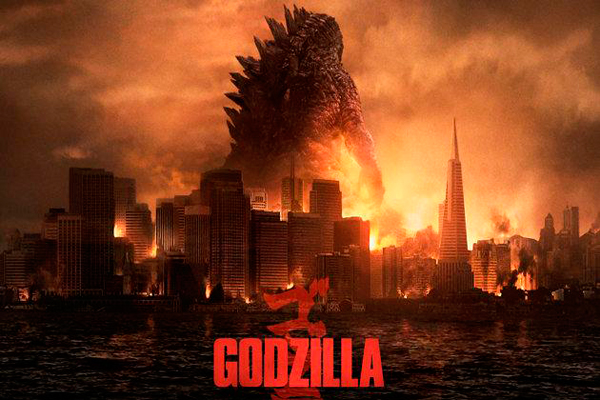 Don't let yourself become bored all summer, go to the local movie theater and become immersed in the limitless realities movies offer. Below are movies releasing in the summer of 2019.
May 31
In the franchise's 36th movie, Godzilla: King of Monsters takes us to Earth where human existence is collapsing. Three god-sized creatures seek to seize control of Earth from Godzilla. These creatures are "titans" known as Mothra, Rodan and the arch-nemesis of Godzilla, King Ghidorah.
May 31
Elton John is considered one of the most influential musicians of the last 50 years. The movie portrays his story of substance abuse, depression and acceptance of his sexual orientation. The film highlights John's upbringing as well as his initial breakthrough as an artist.
June 7
After a rescue attempt in space goes sideways, the X-Men member Jean Grey gets hit with a cosmic force. She begins to develop powers not even the X-Men can fathom. Grey becomes corrupted with her own power and threatens to destroy Earth. The X-Men become conflicted with their situation, do they fight their own or watch what they love get destroyed?
June 7
The Secret Life of Pets 2 showcases Max, the Jack Russell Terrier and his friends on how they spend time at home when their humans leave. Max's owner presents Max with her new marriage and child. This main storyline showcases how Max must adjust to the new presence in his household. While going through this, his girlfriend, Gidget the Pomeranian,  goes on a mission to save a beloved toy and Snowball the Rabbit visits the circus and attempts to rescue an animal.
June 14
With a cast of Chris Hemsworth, Liam Neeson and Tessa Thompson this movie shows promise as an addition to the Men in Black franchise. The team of Agent H and M (correspondents in the MIB's United Kingdom location) get assigned to investigate a series of alien attacks. Agent M, a newly-recruited agent, gets paired up with one of the agency's best, Agent H. The duo face adversity on their difference in experience all while they battle the extraterrestrial beings.
June 21
Child's Play explores the origin of Chucky with a more modern twist. Known as the "Buddi" doll, the movie portrays a child that received the doll from his mother as a gift. The toy forms a "mind of its own" and acts supernaturally. Chucky escapes the family's household and wreaks havoc amongst the public.
June 21
The world-famous Toy Story franchise received an addition to the series after 9 long years. The movie begins directly after Toy Story 3, with Bonnie instead of Andy. Forky, a new toy, has uncertainties of his role as a toy. Because of this, he runs away when Bonnie when her family leave the house on a road-trip. Woody follows in pursuit and the rest of the gang follows him. They adventure away from their home and venture off until they run into an old friend, Bo Peep. She provides a new outlook on toy-life and reminisces about the past.
July 2
Taking place after Avengers: Endgame, Peter Parker takes a school trip to Europe. Out of now where, Nick Fury reaches out to him because of Mysterio, the evil villain attempting to take over the country. Sadly, the promotion of this movie began before Endgame released, and spoiled the resurrection of Spider-Man. Either way, no one can complain when a new Marvel movie comes out.
July 19
A physical adaptation of the Lion King has been anticipated from audiences for years. The movie has the same storyline, but was made with photo-realistic-CGI special effects. We watch Simba grow up without his father and learn how to become a king. The original film grossed nearly 1 billion dollars, so this film should loosely mimic this.
Fast & Furious Presents: Hobbs & Shaw
August 2
The duo of Hobbs and Shaw makes another appearance after their initial meeting in 2015's Furious 7 and The Fate of the Furious. A genetically-enhanced man and former MI6 agent known as Brixton Lore gains control of a potentially harmful weapon. Hobbs and Shaw become involved when Shaw's sister, Hattie, attempts to get the weapon back from her former colleague. The spinoff of The Fast and the Furious franchise has an interesting premise and seems to be a film that even the most devot F&F fans can appreciate.