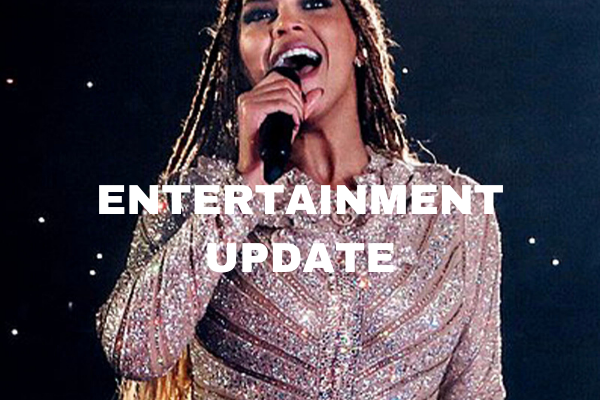 Beyonce's Snapchat 
Before the year ended, Beyonce did an open interview with the infamous magazine, Elle. In the conversation, a fan asked her about their suspicions of her possibly having her own Snapchat account. She answered with a quick and funny comment: "I hate to say it, I hope I don't sound ridiculous, but I don't know what my Snapchat is. Sorry to that Snapchat." Her quote stood as an ode to the actress Keke Palmer, and her original statement on Vanity Fair. Beyonce, everyone knows you have a Snapchat. Beyonce, stop the lies. 
Frank Ocean to headline Coachella
The past week, Coachella released the headliners of the festival for 2020. Fellow performers include Frank Ocean, Travis Scott, Lana Del Rey and 21 Savage. Since Ocean's performance at FYF Fest in 2017, fans doubted he would ever do a major performance like that again. His stage presentation felt precedential and uncomfortably organic; if we enjoyed his setlist in 2017, we will definitely enjoy it in 2020. Thank you, Lord.  
Grimes and Elon Musk's Antichrist baby
Shot by Eli Russel, Grimes released a few photo sets on her social media and showed a hefty baby bump. As soon as the pictures hit the internet, the world expressed its happiness for Elon, Grimes and their soon-to-be baby, but suspicion began to arise from the dark crevices of Twitter. For the most part, everyone felt concerned with that the two most intelligent people on the planet came together to make a child. It feels oddly apocalyptic and surreal. Is the baby going to be a cyborg? The devil himself? Who knows. Either way, we feel happy to welcome it to the world. 
Ari Lennox releases "BUSSIT" 
In a short video on Twitter, Lennox recorded herself while she listened to a short snippet of an unknown song. Later that night, "BUSSIT" was released on all streaming platforms. The song alluded to an upcoming album/ EP project by Dreamville. 
Queen of Brooklyn receives recognition from Doja Cat 
The self-proclaimed Queen of Brooklyn is infamously known for her therapeutic Instagram lives – she usually talks mess about other artists, the industry and spills the tea on her personal life. She does all of this while she listens to music, and currently, one of her favorite songs is "Cyber Sex" by Doja Cat. She listens to it so much that Doja Cat herself took attention to her Instagram page. Queens attract Queens. Yup.
"The Box" supersedes "Yummy" on the charts
As it should. Justin teased his single, Yummy, on the internet for a week straight. He made his fans think it would sound like a bop. And although it does feel like a catchy song, it stands as one of his most surfacy and basic records he's ever released. He even had the audacity to post a tutorial on how to get "Yummy" to number one. In retaliation, everyone took to the internet to emulate Justin's tutorial, but instead of streaming Yummy, everyone streamed "The Box" by the Compton-based rapper, Roddy Ricch. Go Roddy.