Review: Killer Klowns From Outer Space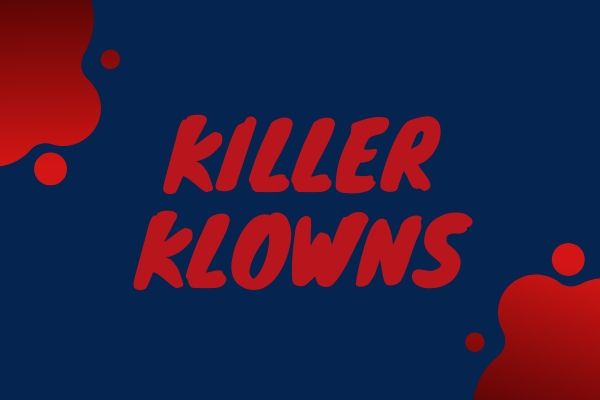 Released in 1988, Killer Klowns from Outer Space was put on Netflix on April 1, 2020. The comedic horror movie accounts for a small town's battle with extraterrestrial clowns that begin to kill citizens one-by-one.
The movie follows teenage lovers, Mike (Grant Cramer) and Debbie (Suzanne Snyder); the first to witness a crash landing in the nearby woods. Upon investigation, the clowns become disturbed and begin to wreak havoc. They go door-to-door and shoot people with their cotton candy blasters.
Citizens call the police, but the stubborn head-officer Curtis (John Vernon) ignores their calls due to his suspicion of it being a large-scale prank. On the other hand, Officer Dave (John Allen Nelson), fresh out of the academy, makes an effort and goes out on the calls. 
Debbie is shocked by the arrival of Dave, who had an old relationship with Debbie. Through the conversation, Dave reveals he still has feelings for her, and his love for her never went away. Mike becomes uncomfortable, but sticks by his current lover and does not focus on their past relationship. In an effort to get Debbie back, Dave attempts to rough Mike up but ends quickly when they discover cotton candy residue from a blaster. The trio tracks clues back to the clowns' spaceship and discovers how to kill them. They battle the clowns throughout the night to prevent any further damage to their town. 
While being over 30 years old, the movie aged well and continued to captivate viewers. During quarantine, I keep coming back to this movie.
Killer Klowns from Outer Space continues to be revered as a classic in the comedic-horror subgenre and is a fun movie to watch with the family. Though considered "horror'', the movie's comedic themes and events make this movie so well-received by global audiences. I'd rate this classic 4/5 stars.