In America, over 180 million people celebrate Halloween every year. Common traditions include costumes, pumpkins designs and candy for the trick-or-treaters. However, many countries around the globe celebrate Halloween in a different manner along with many other holidays.
Samhain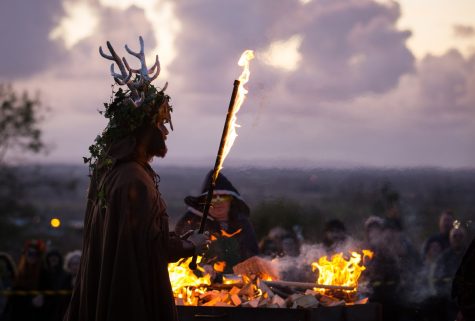 An original Pagan tradition, Ireland, the U.K and part of France celebrate Samhain on Oct. 31 and ends Nov. 1. The holiday welcomes a great harvest season and introduces the darker part of the year. A barrier breaks on Samhain which allows humans and denizens to see one another. The Dumb Supper involves the consumption of food while dead and alive ancestors have an invitation to eat. Another aspect includes a celebratory bonfire.
All Souls Day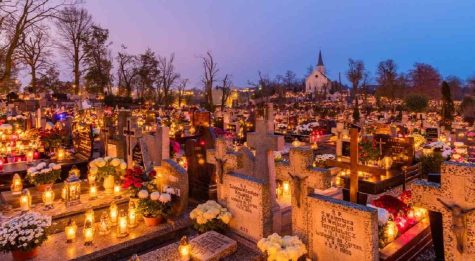 The Roman Catholic tradition All Souls Day occurs in churches around the world on Nov. 2 to honor people who might have died and were tossed into purgatory despite their strong Christan faith and practices. The Requiem Masses involve many people who participate in the decoration of graves from loved ones. This holiday also occurs the day after All Saints Day.
Día de los Muertos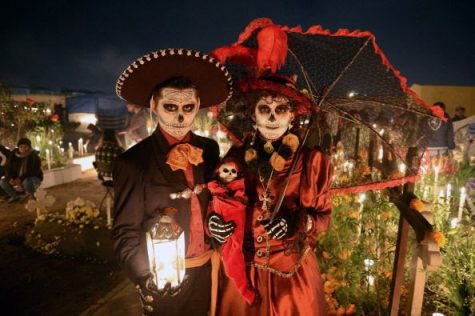 Day of the Dead (Día de los Muertos) celebrates a common tradition in Mexico on Oct. 31 and lasts until Nov. 2. It honors family members who have died. People can dress in costumes like skeletons and they throw parades in the streets. Another tradition involves decorating the graves with presents like a person's photo, flowers and treats for them to take back to Chicunamictlán, or the final location where the dead may rest.
Kawasaki Parade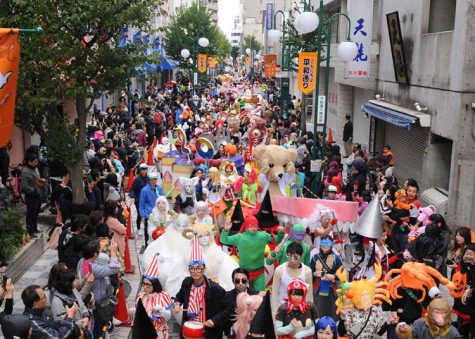 The Kawasaki Parade, known as the famous Halloween parade in Japan, determines the best costume designers around the country. It can last the whole month of October and the results broadcast on Oct. 31. There's a theme you must follow if you wish to participate in the competition, however, there is an option to just walk around in the parade as long as you wear a costume.
Barriletes Gigantes Festival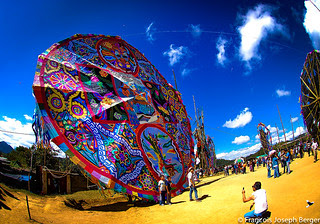 In Guatemala, a giant kite production can be seen on Nov. 1 and 2 during the holiday known as Barriletes Gigantes. Similar to the Day of the Dead, people gather around to make huge kites that glide in the honor of lost family and friends. Some of the kites have a 40-foot diameter with many symbols that resemble important ethnic logos from Hispanic culture.