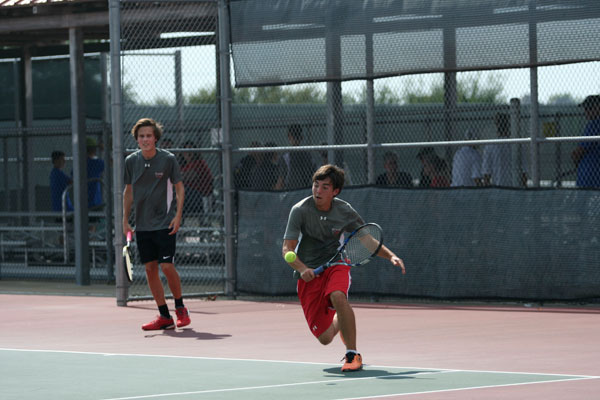 Varsity tennis competed in the second round of playoffs on Oct. 19th, junior Kelsey Roberts and the team will advance to the third round after beating Moises E. Molina 19-0.
"I'm a really excited and super proud of how well our team has done this year," Roberts said. "I think we have a great chance at winning this next match if we apply what we've learned and try our best."
On Tuesday Oct. 24 the tennis team will play Midlothian at Lake Ridge High School at 2:30 p.m. The team played Midlothian once this season and lost.
These players will compete:
Joshua Lopez, 12

Orlando Morales, 11

Zach Carpenter, 11

Mason Callaway, 11

Christian Violette, 11

Ryland Mallett, 10

Jared Calverley, 11
Kelsey Roberts, 11

Morgan Chambles, 11

Mia Retnam, 10

Lauryn Kerr, 12

Megan Novak, 10

Trinity Nguyen, 11

Makenna Jones, 11