College and Career Night Hosted at The Center
On October 26th, the Center for Performing Arts held 117 colleges. The MISD College and Career Night offered something unique for each student–the promise of extra credit for some and the hope of clarity about their future for others. These students filed into the glass doors of The Center and teachers greeted each attendee with a smile, a map and a brochure to begin their journey.
Colorful booths seemed to overflow The Center. Behind every staircase, in every room and around every corner laid booths with an affable representative waiting to help students. They advertised their college with a sign and numerous pieces of merchandise. Booths depicted colleges from as close as UTA to as far as Augsburg University in Michigan.

Sophomore Isabella Estes walked into the first room she saw. Dim purple lighting highlighted each table, some with lines which extended towards the middle of the room and some which had no line. Estes enthusiastically approached the Texas A&M Corpus Christi table first. Danette Guitierrez, Outreach Admissions Counselor, greeted her with a smile and began to answer her questions.
"The more information you have, the better the decision," Guitierrez said as she handed Estes a pamphlet.
Estes and her classmates continued to visit various booths and talk with their representatives. She soon began to struggle to hold the abounding number of brochures, stickers and pens representatives from each table handed her. The Cameron University table displayed plastic bags, but Estes soon found the table had more to offer.
"When you go to college, you are looking for a new home," Aimee Kodat, Director of Prospective Student Services, said as she explained the tight-knit atmosphere of the University.
As Kodat continued to detail Cameron University's unique program, campus dynamic and free summer camp, Estes began to beam with awe.
"I'm so excited, I want to sign my life away," Estes said  to her friend as she walked away from the friendly face and bright, yellow-clad booth.

After she conversed with the booths in one room, Estes felt unsure of where to go next. She glanced hesitantly into the auditorium and a security guard assured her of her decision.

"The whole Texas System is in there," he said. "It's awesome."
The auditorium held the various University of Texas schools on its stage. In the center laid the University of Texas at Austin, whose line extended noticeably further than the others.
"I'll wait in that line," Estes said.
Every school's representative seemed to have a genuine interest in the students they spoke to. The abundance of learning, care and involvement created a light atmosphere which encouraged Estes to continue to ask questions and investigate various booths.

Students began to file out of The Center as a voice warned of the night's closure over the intercom. Estes paused as she walked off the stage of the auditorium. In a few years, she reflected, music would replace the intercom announcement, chairs would replace the booths and diplomas would replace the brochures handed to students.
"What a full circle," Estes said.
About the Contributors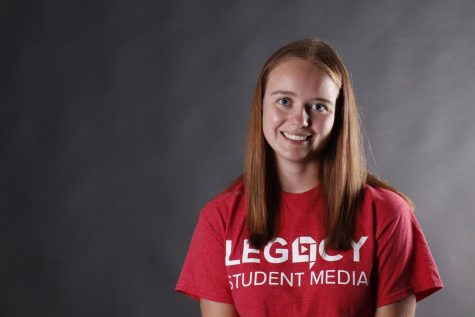 Brinley Koenig, Editor-In-Chief
Hey, I'm Brinley. I like to watch Gilmore Girls, drink overpriced artesian water, buy things I don't need, and pretend I have the time and money for...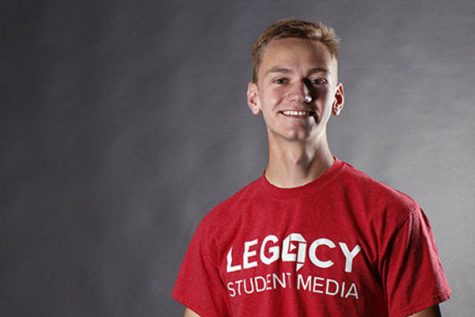 Ryland Mallett, Editor-In-Chief
I am giving this my best shot. I hope it all turns out all right. Just remember we were all born on a big boat.