New Basketball Coach Joins Legacy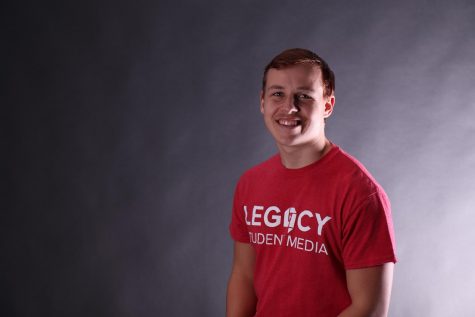 More stories from Major Melson
Sporadic squeaks of shoes murmur up and down the court, the basketball finds its way to the top of the key and spirals into the basket. The whistle blows, an unfamiliar face calls for the ball and discusses with the players how to improve their play. It's the new Varsity Boys Basketball Assistant Head Coach, David Bookman.
First a coach at Paschal High School, then spending a few years at North Crowley High School, Coach Bookman finds a new home here at Legacy. He admits his misses his old schools but looks forward to rebooting things here.
"I know I left a juggernaut last year, and probably one of the best basketball programs in the state, but it's more than just the basketball. It's the kids and not just the kids but the academics," Bookman said. "But I like a challenge, I like to rebuild a program."
Rebuilding the program brings a challenge because of the teams playoff shortage over the last several years, and only mustering up one district win last year. Still, Coach Bookman has an optimistic hope for the future.
"I want to rebuild this program and get it rolling to a point where we're a powerhouse," Coach Bookman said. "What's really exciting is getting the powerhouse rolling. It's like, Boom, [we] cookin' now."   
As he also teaches four World Geography classes, Coach Bookman rarely can find a spare minute throughout the day. But, he believes when you work really hard towards one goal, the long hours are worth the time.
"It's pretty long, we coach all throughout the day. Up here at 6 a.m., and leave no later than 6 p.m.," Coach Bookman said. "It's a beautiful thing though, it lets us know that we're grinding and building up towards something. And when you're building towards something, you're willing to put that work in."
One thing he enjoys more than the long hours and the grind is being in the presence of kids and working with them on not only athletics but life skills.
"We have really good kids over here, different type of kids," Bookman said. "Our athletes are some of the best students in school."
Coach Bookman appreciates that at Mansfield ISD, instead of holding a few kids to high expectations, holds every kid to a higher standard.
"The growth and I feel like there's high expectations across the board and that's why I'm excited to be here," Coach Bookman said. "Not just for a select group of kids, but for all groups of kids, athletes. They all have high expectations. I like that."
Coach Bookman readily hopes for things to come and looks forward to the challenging opportunity of repairing the boy's basketball program.
"I think this year we're gonna be able to do something special on this court this year," Coach Bookman said. "I'm looking forward to doing that. I want to [help] turn Mansfield Legacy into a powerhouse, basketball wise."
About the Contributors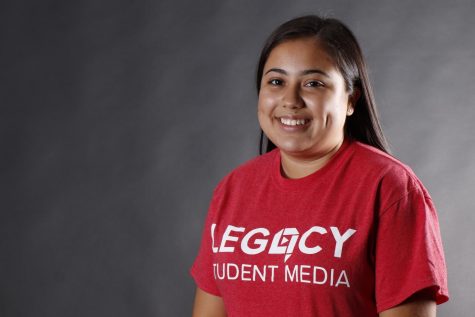 Delayne Fierro, Photo Editor
Hey I'm Delayne, I am The Rider Photo Editor. I like to take pictures, eat donuts, and Sonic. I enjoy sleep on my free time. I'm also an athletic trainer...