AP English Students Present Projects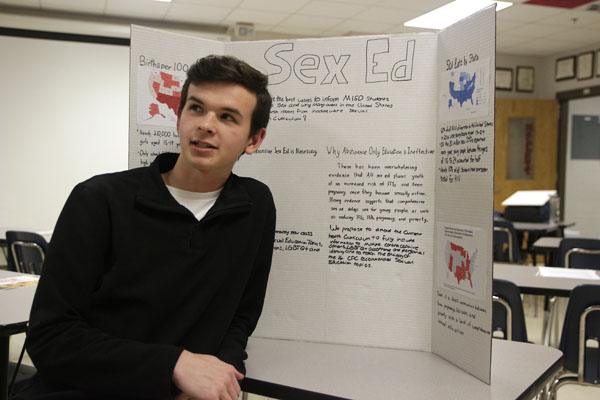 AP English III teacher Coach Ryan recently assigned her annual School Improvement Project. The goal of the project gets students thinking on how to improve their school through critical thinking and using their own voice. The students will present in the front foyer during open house on Jan. 14.
"I want my students to realize the value of their voice and ideas," Coach Ryan said. "If presented appropriately and with logical evidence and solutions, their ideas can create change."
Ryan thought of the project when students complained about real life implications and other issues pertaining to school. These comments inspired her to encourage students to voice their opinions and ideas.
"I encouraged my classes to consider what changes would lead to a greater academic environment," Ryan said. "I was pleasantly surprised by some of the great ideas from my students, and I didn't feel it was fair for me to be the only one to hear them."
To get students' ideas into action, Coach Ryan made them schedule meetings with administrators and present in front of the school board. For example, Junior Isabelle Ryan is advocating to get rid of the class-rank system.
"Getting rid of class ranks will lower anxiety rates," Isabelle said. "It's all about can you retain facts thrown at you, which doesn't prepare students for college and real life."
Students created ideas such as a drivers ed course, immersive language courses, sex education and others.
"My goal is to get them started," Coach Ryan said. "I give them the foundation for how to propose ideas and then see where they take it."
About the Writer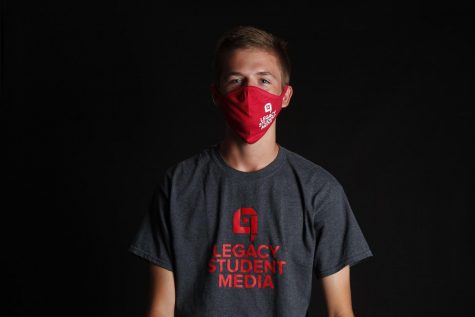 Zach Planche, Sports Editor
I'm Zach Planche and am this year's sports editor. I play soccer but my favorite sport to watch is basketball. This year is uncertain, but our staff...