Juniors Organize Community Tedx Event
At the end of the 2017-2018 school year juniors Ryland Mallett, Brinley Koenig and Isabella Estes dreamed of hosting their own TEDx Talk. After some research and permissions, The TEDx Talk is scheduled for June 10 with a limited amount of first come-first serve tickets.
"It seemed like everybody was involved and cared about the world [after the walkout] and I had not seen that," Mallett said. "So I thought having the TEDx Talk would be a good way to talk about ideas in a healthy way and not just negative banter."
Koenig said the idea started as an unrealistic bucket list dream, but turned into an achievable goal for the three. On the way to an orchestra performance, Mallett, Koenig and Estes scrolled through the list of the top ten seniors when they saw on somebody's bio that they hosted a TEDx Talk.
"At first it was just like 'oh yeah that would be cool' but then we actually started to look into it and realized it was actually possible," Koenig said. "It was actually something we wanted to do for real."
"
Conversation, I think, is the first step to actual movement. I just want people to start talking about important issues."
— Brinley Koenig
The group submitted forms for a license to host the event in Aug. and received it in Nov. The group will fundraise by asking local businesses to sponsor the event and donate money in return for advertisements. They have not raised any money yet as they first have to work on the budget.
"The TEDx website gives us a lot of rules and guideline and they tell us what we need to do but they don't really tell us how we're going to do it," Koenig said. "We don't know how much [money] we need so we don't know how much to ask for."  
English teacher Karen Hennegan worked with the three to help come up with ideas and network for the event. The group wants to start conversations and inspire other teenagers.
"Conversation, I think, is the first step to actual movement," Koenig said. "I just want people to start talking about important issues. Especially with attention from the district and district members who will hear some of these conversations and hopefully realize the things that need to be changed."
Leave a Comment
Donate to The Rider Online | Legacy HS Student Media
Your donation will support the student journalists of Mansfield Legacy High School. Your contribution will allow us to purchase equipment and cover our annual website hosting costs and travel to media workshops.
About the Writer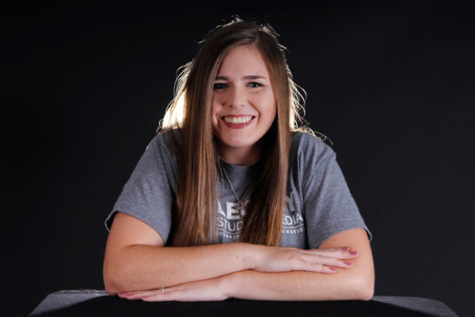 Jazmine Necessary, Editor-In-Chief
After romantic candlelit dinners and long walks on the beach, I enjoy writing for this website and making lame jokes.