JROTC Participates In Cyberpatriot Competition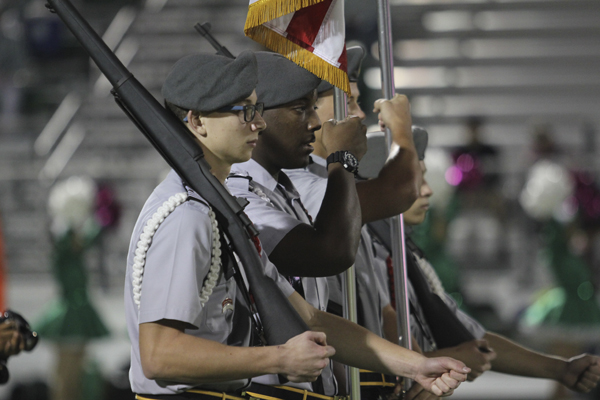 Cadets in the JROTC CyberPatriot team scroll through codes and questions while writing down word for word steps in hopes to score points to continue through competition season. They compete against over 6,600 teams worldwide in this cyber security competition.
The Air Force Association scores and mediates for all CyberPatriot teams during designated competition hours. Cadets compete in the Cyberpatriot 11 competition, and if they place they will then move on to Semifinals later on. Cadets in the Cyberpatriot Team have trained since the 2017-2018 school year to prepare for the competition season and they want to make nationals this year.
"We are hoping to stay in platinum league and do our best while going through competition," sophomore Nias Moore said.
Sgt. James Watkins teaches his cadets about cybersecurity, computer processing, creating servers and connections of routers for competition. The CyberPatriot Competition System (CCS) functions much like an advanced global video tournament such as those found in Steam.
"It can be difficult since there is so much to remember and focus on during competition," sophomore David Maybury said.
The competition uses three different operating systems to find problems and solve forensics questions. Forensic questions are never the same and differ every time, so cyberpatriot cadets keep track of what changes they make to ensure they go back and fix any errors.
"It can be stressful during competition since we either receive points or don't depending on if we solve the vulnerability correctly or not," sophomore Lauren Atkens said.
The forensics portion are problems caused by external factors or those seeking to undermine security, such as hackers. Most real problems are the result of cyber security policies that are lenient. Cadets sit at their designated systems for six hours to try to earn points, and a retro video game sound plays when a point is scored.
"It's important to write stuff down because if you mess up in the program you can go through your notes to alter the edits made," junior Kelvin Mcswain said.
Students must take a JROTC class to be eligible for the cyberpatriot team. The STEM-based education helps to nurture their skills of technology, and cadets use these skills for every competition.
"If you're really good with computers and are interested in cybersecurity and securing networks and servers, then consider joining JROTC to be a part of the Cyber Team," Maybury said.
About the Contributors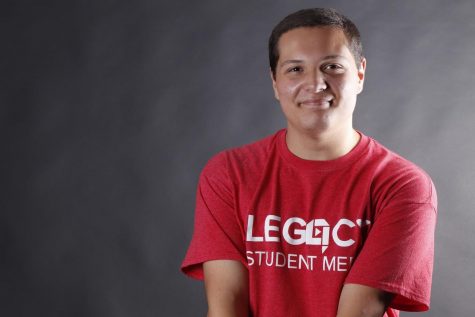 Cameron Dudzinski, Staff Writer
I love Godzilla. This is my bio.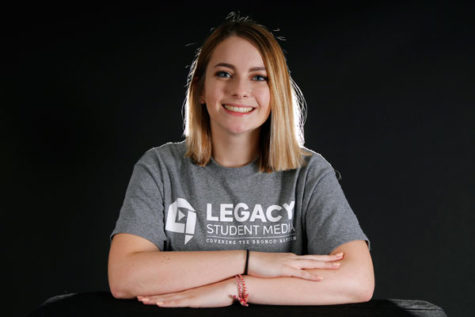 Kassidy Duncan, Photo Editor
Hi! My name is Kassidy Duncan, and I'm the Arena Photo Editor for Legacy Student Media. My website (kassidyduncan23.wordpress.com) says everything else...