Choir Announces Legacy Legend Acts
Hang on for a minute...we're trying to find some more stories you might like.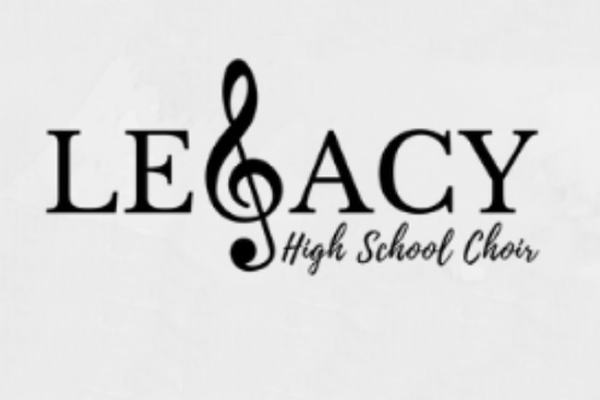 Choir will host Legacy Legend Friday, March 29 in the PAC at 7 p.m. Tickets will be sold at the door for $5 and tickets count for one vote toward an act. Each extra vote cost $1. Audience members vote with tickets and the act with the most wins and will perform at next years Legacy Legend.
"We have people who are not in choir, so it's a school-wide thing. It's not just a choir thing," Choir Assistant Ms. Lauren Lafferty said. "It's so cool to see all of the fun talents that you never would have known. Or if they are in choir and we do hear them sing, we get to hear them sing something completely different from choir songs."
Senior Natalie Shepard will sing "You Say" by Lauren Daigle with Junior Lainey Hollinger. They want to see their friends perform and want to spread the inspirational message of their song.
"I auditioned for legacy legends because I love singing and it's my last year to be able to do it," Shepard said. "We chose the song because of how much it relates to us in the fact that no matter what hardships you're going through, you can always overcome through God."
Students participating in Legacy Legend auditioned on Tuesday, March 26. The list went online on Wednesday, March 27. Acts include singing, dancing, piano etc.
"It's a great way to see other people's talents and it can encourage you to go up there and do it next year," Shepard said. "It can also introduce the arts like music or theatre to new people and pull them towards new activities they may not have known about but would like to try it and be a part of something bigger than themselves. It's a chance to meet new people especially talented people which brings out the talent in you."
Legacy Legends will feature the following students:
Aaron Wu- "These are the Days" by Zak Abel
Alessandra Murrey- "Bring Him Home" from Les Miserables
Mikaela Settle- "Always Remember Us This Way" from A Star is Born
Natalie Shepherd and Lainey Hollinger- "You Say" by Lauren Daigle
Ashlyn Puzzuole- "Make It To Me" by Sam Smith
Autumn Mallard- "Not a Bad Thing" by Justin Timberlake
Katie Stendebach- "Superficial Love" by Ruth B.
Garrick Hague- "Viva La Vida" by Coldplay
Lauren Haight- "Hallelujah arr" by Pentatonix
Caiden Reisinger, Lindy Shaver, and Kyla Xiong- "Love Yourself" by Justin Bieber
Amara Shanks- "Remedy" by Adele
Jaivia Conaway- "Genesis" by Jaivia Conaway
Jess Cooper- "Writing's on the Wall" by Sam Smith
McKenna Collier- "If I Ain't Got You" by Alicia Keys
Leiah Gurley- "Young and Beautiful" by Lana Del Rey
Kristianna Woller- "Broken Charades" by Maya Donovan

About the Writer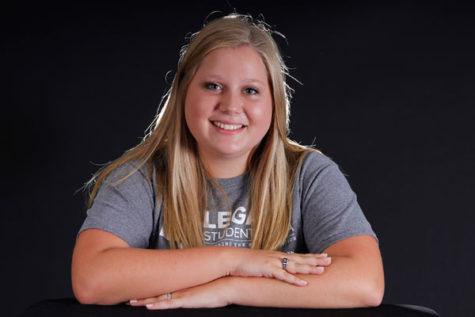 Kathryn Pedroza, Editor-In-Chief
"Kathryn with a K is so much better than Kathryn with a C"- Anne of Green Gables. Anyway, my life can be summed up in three things: showtunes, books and...