JROTC Jumpstarts First Air Rifle Marksmanship Team at Legacy
The U.S. Army Junior Reserve Officer Training Corps (JROTC) is a high-school elective that strives to teach students the importance of character and leadership. Post 624 of the American Legion donated $4,642 and helped jumpstart Mansfield's first air rifle marksmanship team at Legacy. The team helps educate students with rifle marksmanship skills for shooting and also teaches the importance of safe gun handling. Veteran and JROTC instructor James Watkins felt thrilled to hear about the grant. 
"As an American veteran, I felt again the legend of how veterans always stick together; how my fellow warriors came upon the plate to support this program," Veteran Watkins said. "The American Legion frankly surprised me, especially when they offered such a generous donation to bring the program to life. I do have to say that it couldn't be done without them."
Officer Jared Howell helps with the planning and scheduling of events within the program. Wanting to secure a spot in the Air Force Academy, Howell felt grateful for the new opportunities the donation presented. 
"I'm glad that we are able to do the programs we can because of that money. It was very generous that they were able to give that much money to a JROTC program, and I think it's for a good cause," Howell said. "Being able to teach people safety for anything is good because you never know what can happen in real life."
Leave a Comment
About the Contributors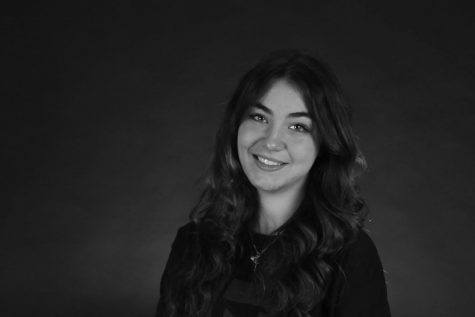 Catherine Walworth, Photographer
You can stop stalking me now, I know I'm hot.