Halloween: A Time to Stay Classy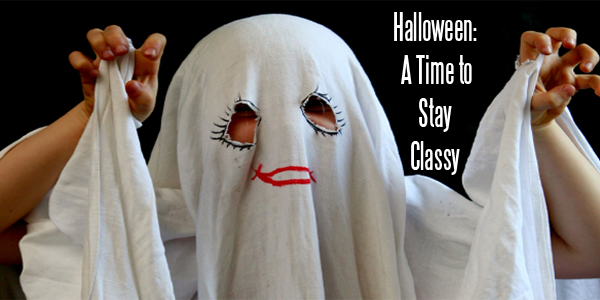 Most high school girls have dressed for Halloween as a sparkling fairy, a witch frightening enough to scare Hansel and Gretel, a perfect princess, been a witch again (of a non scary variety), and a vampire. These costumes have gradually become shorter, to the point where bending over would prove disastrous. Halloween costumes should be fun and cute, but not at the risk of exposing oneself.
"Depends on the purpose of the costume, if it was designed to be racy," junior Jessica Darmon said. "For example, I have a problem with the firefighter costumes for teenage girls because that is not what a firefighter is. Firefighters don't wear thigh-length boots and mini-skirts, if you're dressing up as a fairy, then skirts are good. Fairies wear skirts. Firefighters don't."
Bending over in a Halloween costume shouldn't warrant trick-or-treaters singing "I see London, I see France" while escorting a younger sibling around the neighborhood. Over the years, costumes have gotten shorter and shorter. If the hem line isn't shortened, the next option is to purchase a tutu, taking another inch or two off of the skirt.
"I think its just Halloween, have fun, but just don't go over the top. Like when a girl wears a bra and pantie set from Victoria Secret and they say it's a playboy bunny costume. It's just too much, you don't want to give a guy the wrong idea. Girls are always complaining that guys look at them like they are just a piece of meat," senior Jessica Molina said.
The dress code at Legacy doesn't allow skirts shorter than five inches above the knee. Halloween costumes are several inches shorter than what dress code permits. Admittedly many students have issues with the dress code, but the dress code prevents distractions. The current trend of Halloween costumes also concerns parents.
A Halloween store sells, for $49.99, a Jwoww costume. With as much bad publicity as the cast of Jersey Shore receives, from fist fights, sex, and clubbing, dressing like a member of the cast over steps the boundary dictating the appropriate.
<Beat the beat up in our Jersey Shore JWoWW Costume! This sexy JWoWW Costume features a red mini dress with a corset style lace bodice and attached enhanced bust!"
"I'm kind of in the mind set that even though it is Halloween, you need to be prepared for the attitude, opinions, and behaviors that people are going to project. If you dress the stereotype you are looked upon as the stereotype, and that is neither good nor bad," art teacher Mr. Mason said.
The issue doesn't stop at adult costumes, or at teen costumes. Hem lines are far above knee length with children's costumes as well. Such costumes are advertised with tights or pantyhose, but they do not come included with the rest of the costume. There are several costumes sold at many places that are the same exact costume in adult as they are in child, just a smaller size.
However, companies cater to the public by producing what sells. If people buy the costumes that aren't "decent" then companies will produce those costumes more readily. Parents may object, but if teens and young adults want to dress up, they want to dress up in a way that will get them noticed.
"If it is a sexually explicit costume for an adult, no one is forcing them to wear that," Mr. Mason said.
The solution, thrift stores. Thrift stores are often barely lit, with clothing dating back to the 70's, and the smell of dust. However, thrift stores allow the shopper to have more control over what they want for their costume. With Halloween stores the cheap fabric, expensive prices, and short hem lines of costumes prevent people from participating in Halloween. At thrift stores the buyer dictates the length of the costume, be it short or long.
"When I wear my costume I feel like I'm actually a gypsy. Not a [skimpy] version of one," junior Lily Masuda.
About the Contributor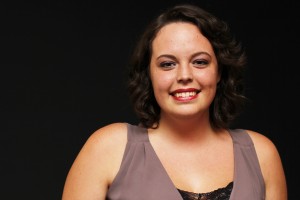 Megan Rathbun, LBTV Assistant Producer
Hello there. How are you? Good? Oh, me too. Probably. Anyway, my name is Megan Rathbun, and this is my second year in Newspaper, except this year I have...