Should In-Person Students be Allowed to Complete Class at Home?
October 27, 2020
As students are sent home to quarantine because of exposure to positive COVID-19 cases at school, some students have opted to "self-isolate" by completing their in-person classes virtually through TEAMS or by submitting their work by 12 a.m. on the day of class to be counted present in attendance. Other students have used this option sporadically and to their advantage to allviate some of their stress. Concerns over this option have made their way up to the district level, prompting the school board to meet and rule that all in-person students will no longer be able to complete their work like virtual students and must be physically in class to be counted present. This change in policy will begin Nov. 4. Here's what students have to say about it:
Opinion: In-Person Students Should Be Allowed to Complete Work Virtually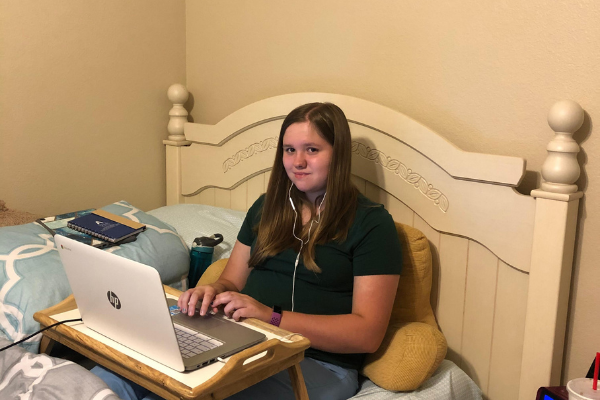 Photo by Courtesy Photo
When the school year started, school protocols looked different than in previous years. The biggest difference was the ability to stay home and be counted present as if you were at school could be an option for students who wanted to take a day off. 
As of now, it comes easy for students to sleep in and then quickly hop onto a TEAMS meeting to justify their absence from school. This allows them to miss a day, relax but meet the requirements for showing up to class. However, as school nears the end of the second six weeks and attendance rates continue to slack, MISD administration changed the flexible attendance option. 
Beginning Nov. 4, the choice to stay home and be counted present will no longer exist. All in-person students must attend class unless officially quarantined by the district. This changed policy becomes an inconvenience to students because they need the time to get away from school without having to worry about missing classes and becoming behind on assignments.  
The new guidelines set for the next grading period become a disadvantage to students since the freedom to take days off when needed will come to a halt. Scientists in Penn Foster explain an unhealthy amount of stress for teenagers who go to high school. When stress worsens, grades slip, anger issues reveal and sleep deprivation will take an incline in their life; all of which take a toll on their school work as well. Students who deal with anxiety, depression and other chronic illnesses struggle to come to school every day. The option to stay home every now and then poses a possibility that could help them in the long run because it could release some pain that comes with their afflictions. 
Overall, almost every student deals with stress. Hours of homework, studying, preparing for presentations can cause students stress. Not worrying about showing up for school all the time to focus on tests and assignments outside of a school environment decreases the chance of high stress for students which will help them to come back to school stress-free.  
Ms. Madison, the Academic Associate Principal at Legacy, says the absences came from students who didn't want to show up for school. There will always be students who abuse the gifts given to them, but that doesn't mean administrators should take away a blessing that helped other students. With students that abused their power, there also come students who use this opportunity wisely. Therefore, taking these rules away from those who need it, could hurt them in the end.                                                                                                                         
About the Contributor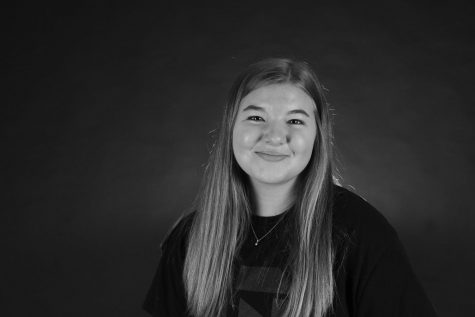 McKenzie Canton, Editor-In-Chief
Feed me Chick-Fil-A, buy me a puppy or both and you'll be on my good side forever.
Leave a Comment
Opinion: In-Person Students Should be In Class to be Present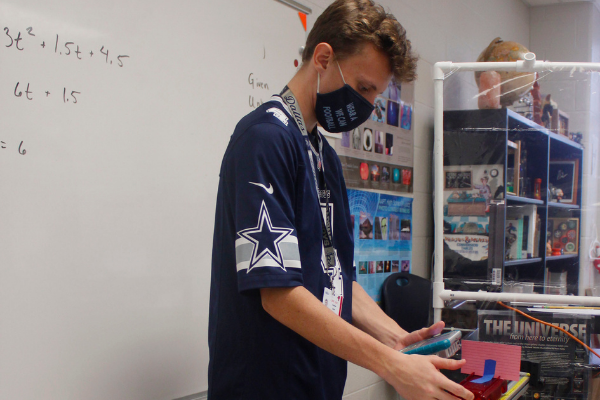 Photo by Nicole Novak
The 2020-2021 school year began with many changes to the day-to-day operations. The original attendance policy allowed students absences from a class to continue without consequence as long as the student contacted the teacher and submitted work for the day. The district changed this policy to ensure students remain in their class in its entirety unless they were quarantined by the district. The new policy will be in effect on Nov. 4.
The district attempted to provide more options to students to allow some flexibility regarding attendance in light of COVID-19. However, with this amount of leeway, students should be held more accountable than in the past to ensure they perform their best. As students became aware of the option to submit work as their attendance for the class, more and more utilized this option and missed class instruction. As the school year continues, and things change, schools should prioritize students' education and avoid providing too many options students could take advantage of.
The district allows students a time period each six weeks to move from in-person classrooms to the virtual academy to accommodate those who feel uncomfortable at school. This allows students who took advantage of the "remote learning" option to transition to virtual classrooms where they can participate in all classes remotely. Students should utilize this option, so they will receive more resources and educational material in an online format. If students take advantage of the available virtual options given to them through MISD, their education will see the best results.
The change in policy also eases stress and tension for teachers as they also struggle to adjust to this new form of instruction. Before the change, teachers took attendance both in their class and on TEAMS calls, as well as looked for assignments and emails that were sent to excuse an absence from class. Since students will no longer receive the flexibility to miss in-class instruction, teachers can focus more on instruction instead of the numerous tasks to be completed before instruction could begin.
Overall, MISD made a strong decision on this matter to encourage more participation in class and benefit the students' education. The commitment to one form of education and an emphasis on attendance will offer the best educational experience for students across the district.
About the Contributors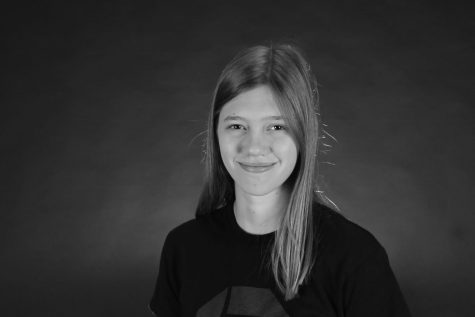 Nicole Novak, Photographer
Hey, my name is Nicole and I'm a pretty fantastic person if I do say so myself.

I like to spend time mountain biking and rock climbing. So if you ride...
View 1 Comment