Opinion: In-Person Students Should be In Class to be Present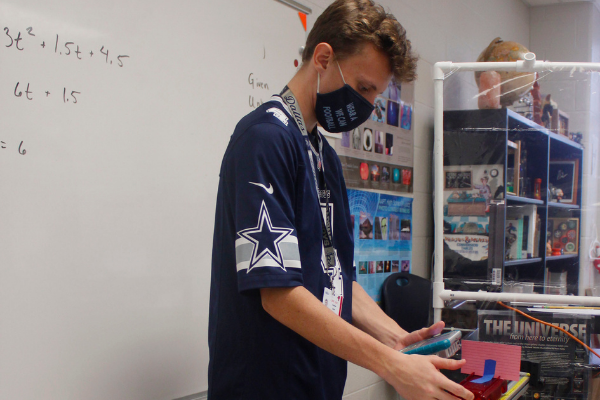 The 2020-2021 school year began with many changes to the day-to-day operations. The original attendance policy allowed students absences from a class to continue without consequence as long as the student contacted the teacher and submitted work for the day. The district changed this policy to ensure students remain in their class in its entirety unless they were quarantined by the district. The new policy will be in effect on Nov. 4.
The district attempted to provide more options to students to allow some flexibility regarding attendance in light of COVID-19. However, with this amount of leeway, students should be held more accountable than in the past to ensure they perform their best. As students became aware of the option to submit work as their attendance for the class, more and more utilized this option and missed class instruction. As the school year continues, and things change, schools should prioritize students' education and avoid providing too many options students could take advantage of.
The district allows students a time period each six weeks to move from in-person classrooms to the virtual academy to accommodate those who feel uncomfortable at school. This allows students who took advantage of the "remote learning" option to transition to virtual classrooms where they can participate in all classes remotely. Students should utilize this option, so they will receive more resources and educational material in an online format. If students take advantage of the available virtual options given to them through MISD, their education will see the best results.
The change in policy also eases stress and tension for teachers as they also struggle to adjust to this new form of instruction. Before the change, teachers took attendance both in their class and on TEAMS calls, as well as looked for assignments and emails that were sent to excuse an absence from class. Since students will no longer receive the flexibility to miss in-class instruction, teachers can focus more on instruction instead of the numerous tasks to be completed before instruction could begin.
Overall, MISD made a strong decision on this matter to encourage more participation in class and benefit the students' education. The commitment to one form of education and an emphasis on attendance will offer the best educational experience for students across the district.