On to the Next One; Swim Team heads to Regionals
On January 21 the swim team went to their district meet at Mansfield ISD Natatorium. Last year Legacy placed first in district and sixth in regionals. They expect the same success or even better success this year. Timberview sat in second prediction wise with both the men's and the women's swim teams, but instead, Legacy's swim team took second from both of them.
"Our team did really well," junior Morgan Ingle said. "The guys and the girls both got runner up, so that was good."
To prepare for district, the team toned down their training sessions. The team went in to tapering, which is a gradual decrease in swimming workouts that ultimately conserve strength for the regional meet. They rested more than usual, and on the day before the meet, they just slept in and didn't train at all. This is just so they could give that extra push at district, which could be the difference between going to regionals or not.
"We taper, which is like about the week before district, the yardage of our practices goes down. We swim a lot less," junior Jon-Paul Canlini said. "The speed goes up, so it's just really intense, short practices."
Going into district, some of them were a little bit nervous. Many surpassed their expectations and surprised at how well they performed. Some swimmers even beat their fastest records, some of which they thought would almost be impossible to beat.
"[The district meet] went really well," Canclini said. "A lot of our guys went on best times."
Danika Dunn made it to regionals in the 50 freestyle, the 100 freestyle, the 200 medley relay, and the 200 freestyle relay. Morgan Ingle made it in the 200 IM, and the 100 backstroke, 200 medley relay and the 200 freestyle relay. Madison Yelle made it for her 500 freestle, the 100 breaststroke, the 200 medley relay and the 400 freestyle relay. Clark Blanton made regionals for his backstroke, 100 freestyle, 200 medley relay and 200 freestyle relay. James Copeland made it with his breaststroke and 200 medley relay, and Andrew Larimore will go for his 200 freestyle. Regionals are Feb. 4.
"We're going to go out there and just do our best," Canclini said. "Our region is fast, but that doesn't mean we can't beat some people that we're supposed to be behind."
About the Contributor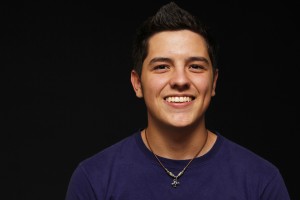 Nick Gross, Sports Editor
Hi, my name is Nick Gross. I am the Sports Editor this year. I love sports. My favorite sport has got to be baseball. My favorite team of course is the...