Kicking It With The Girls; Varsity Soccer Keeps Undefeated Streak Alive
The women's varsity soccer team sits with at a record of 13-0-1. Two weeks ago they missed four out of five days of school because of snow. The inclement weather actually benefited the team and a few nagging injuries they had, according to the players.
"Some of us had little injuries," junior Caitlynn Rinehart said. "[The break] gave us time to rest, so it was a good thing."
Although the team had almost an entire week to rest up, they had to come back last week and play three games. However, the cluster of games exerted much of their energy and the small time frame between games aggravated already bothersome injuries. Captain Jordan Lass and Jamie Couch injured their feet and will likely be out for an undetermined, but reportedly long, amount of time.
"[The games being so close] gives us more game time," Rinehart said. "This could get down to injuries. Two girls just broke their leg on Monday [Feb. 1]."
Legacy moved to 5A last year which pits them against much more experience and stronger teams. The soccer team wasn't expecting to do as well this year with the switch to 5A. However, since the team is undefeated in District, they have gained confidence and expect to finish the season strong.
"We've been doing pretty well, and I was surprised," Rinehart said. The soccer team is 4-0 in district play this year so far."
About the Contributor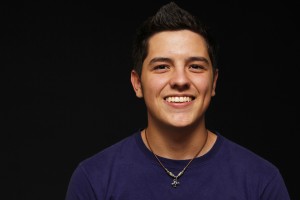 Nick Gross, Sports Editor
Hi, my name is Nick Gross. I am the Sports Editor this year. I love sports. My favorite sport has got to be baseball. My favorite team of course is the...