Multi-Talented: Football Star Excels at Powerlifting
Marcel McDowell squats one more time at regionals on March 5 to see how he will do this time. The end result of his squatting was him getting the title of best in Mansfield. At regionals, McDowell squatted 600 lbs, benched 350 lbs and dead lifted 500 lbs. This greatly improved from last year, when he squatted 485 lbs, benched 250 lbs and dead lifted 405 lbs. At the end of the meet McDowell ended up getting sixth place in his weight class (super heavy weight.)
"It felt good to make it to regionals," McDowell said. "I didn't think I could make it because last year I wasn't even close to going to regionals. This year I worked harder, matured more and made it."
McDowell initially got into powerlifting when his football coach Chris Melson recommended that he get into it to increase his strength for football season. At the beginning McDowell only got into powerlifting to improve his strength for the football season, but eventually he began to like it.
"It hurts a lot," McDowell said. "But I have to work through the pain so I can get better."
He doesn't believe in changing his diet, consuming protein, or taking PED's. He also traditionally wears the same pair of polo socks to every meet for good luck.
"Even if the socks are dirty I still have to wear them or I just can't compete the way I want to." McDowell said.
Mcdowell also participates in track and football. Mcdowell admits that even though powerlifting takes a toll on his body he still does it. Although McDowell enjoys powerlifting, becoming stronger for football remains his main reason for participating in the sport.
"I know I'm strong but I want to keep getting stronger." Mcdowell said.
About the Contributor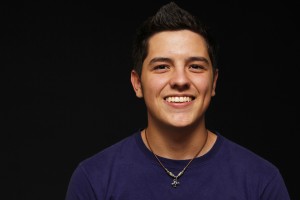 Nick Gross, Sports Editor
Hi, my name is Nick Gross. I am the Sports Editor this year. I love sports. My favorite sport has got to be baseball. My favorite team of course is the...