End of the Road; Keller Ends Mens' Soccer Playoff Run
On Friday, April 1, Legacy's men's varsity soccer team entered Birdville ISD Stadium in a contest against the Keller Indians.  Early on in the game, the Indians scored making the score 1-0.  The Broncos tried to rally back, but less than ten minutes later the Indians scored again. Being down 2-0, the team refused to give up hope.
"I knew we were going to come back, because that's how it's been ever since I was a freshman" junior Connor Copeland said.  "We've always been able to come back"
With 17:25 left on the clock in the first half, senior Josh Rodriguez was able to maneuver up the field with his teammates help and put the ball in the goal.  When half time came up, the Broncos trailed 2-1. Head Coach Aaron Cottrell kept his players spirits up.
"These guys [the seniors on the team] are your brothers and this is their last season so do it for them," Cottrell said during halftime in the locker room.
In the second half, the team moved the ball up the field unopposed except for one Keller player.  He was able to oust the ball from a Bronco.  When the Keller player went to kick the ball back to the goalie in order for the goalie to punt it farther down the field, the goalie wasn't paying attention, and the ball just sailed past him into the goal. The botch tied the game up with 19 seconds left on the clock and the game went into overtime.
"We got fired up, we all ran and hugged each other," junior Cody Sherwood said about Keller scoring on themselves.  "We were all pumped and screaming."
Overtime rules in the playoffs differ from the regular season.  Regular season overtime games consist of shoot-outs, and whoever gets a goal first wins.  Playoff overtime rules consist of two ten minute halves. With four seconds left in the first half of overtime, Keller scored, taking the lead 3-2.
"I wasn't too devastated because I felt that we would just come back like we did during the rest of the game," Copeland said.
Coming back from the short break between the halves, Legacy missed scoring opportunities.  When the clock finally hit zero, the men's varsity soccer team's playoff run came to an end.
"I guess it was just one of those things where if it's not your night, its not your night," Copeland said.
About the Contributor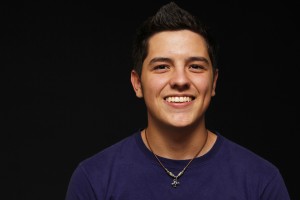 Nick Gross, Sports Editor
Hi, my name is Nick Gross. I am the Sports Editor this year. I love sports. My favorite sport has got to be baseball. My favorite team of course is the...