Scouts Search For Student Athletes

Nick Gross, Sports Editor
September 27, 2011|303 Views
Several Legacy student athletes from each sport are either being scouted by or have signed with colleges.
Baseball
Senior Conner Smith has already devoted himself to Texas Tech University he plays in the outfield, as well as on the mound. Senior Tejay Antone has high velocity on his pitches which helps rate him among the top pitchers in the metroplex. Antone just recently signed to TCU on a baseball scholarship. Senior Ryan Dean plays infield and has what Coach David Walden says a "unique ability to make incredible plays on defense."
Volleyball/Track & Field
Senior Shelbi Vaughan signed to Texas A&M University on a full volleyball scholarship and will also throw discus for their team. Last year, Vaughan advanced to state in Track & Field, receiving first in discus, and second in shot put. Vaughan traveled to Oregan over the summer to qualify for the Pan Am games in Florida. She threw a 172' to finish first and qualify. Then, she went to South Carolina to qualify for the World Youth Championships in Lille, France. There, she threw a 154' to finish second, qualifying her to go to France. In the pre-lims she threw a 176' to rank her second in the world. During the actual championship, she finished third.
Softball
Senior Baylee Gray has committed to Northwestern State University. Gray holds numerous softball program records including: most strikeouts in one season (167), most career strikeouts (347), most wins in one season (26), most career wins (48), and most shutouts in one season (12). Texas A&M, Alabama, North Texas, Tulsa and Baylor are all looking at Junior Briana Walker. Walker holds season records for hits, runs, walks, triples, and a .538 batting average. Senior Kelsey Miller who plays third base and has started on varsity since her freshman year is being scouted my several major universities. Senior Savannah Stech, who has also started on varsity since her freshman year, has won an academic award every year and had a .337 batting average in the 2011 season. Numerous universities are looking to bring her in to their softball programs. Senior Canyon Samuel won the Bronco Big Stick Award for 2010, and different universities are sending scouts to look at her this season.
Football
The top football recruits this year are Seniors DeCarlos Humphrey, Marcel McDowell, Andy Ritter and Marcus Lattimore.
Soccer
Seniors Cody Sherwood, Jacob Acosta and Lane Wright are all being scouted by various colleges. All three of them were on the team that made it to the playoffs last year. Last year during the game versus Midlothian, a big rivalry game, Lane Wright scored twice helping the team win the game. This year, there are only seven returning members to the varsity team.
Golf
Senior Payden Parrish finished within the top 10 at regionals last year, and was a medalist with scores of 74 and 73. This made him miss a playoff spot by only one shot. This summer, Parrish shot a career high 68 on day one of the Fort Worth City Championship. Ranked at number one this year, he has eight universities scouting him, including Sam Houston State University, Arkansas Tech University and Florida Atlantic University. Senior Payne Nowak has qualified for regionals in two of his three years at Legacy. Nowak shot a career best 72 at Hidden Creek this summer which won him the NTPGA Jr. Tournament. Both of these players are ranked among the top 10 percent of their class academically.
About the Contributor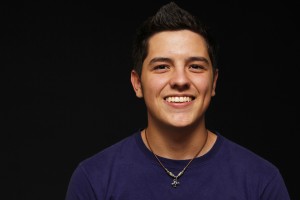 Nick Gross, Sports Editor
Hi, my name is Nick Gross. I am the Sports Editor this year. I love sports. My favorite sport has got to be baseball. My favorite team of course is the...