Volleyball Advances to Playoffs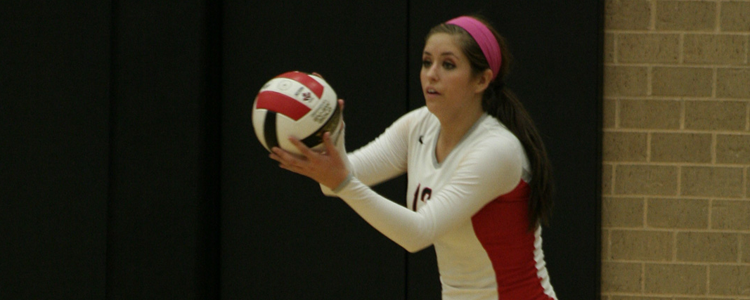 Nick Failor, Business Manager
November 2, 2011
Going into the first round of playoffs against Richland, senior Ashley Pursley and her team prepared themselves for a good game. After three close games, Richland rose as the victor, stopping the team in their tracks for advancement."One thing about postseason is that it's one [loss] and you're done," Pursley said. "We could've beat them, we just had an off game."
During offseason, senior teammates earn late arrival during class, while the underclassmen receive a couple weeks of reprieve, and then begin practicing for next year's season. The season was cut shorter than the team wanted, but all realize the way they ended the season was well.
"We all wanted to know that as a team, we ended this season on a good note," Pursley said.
Coach Jennifer Chandler understands the hard work the players, and especially the seniors put into this season. They walked into practice everyday knowing they wanted to work hard. The coaches and players all knew what it meant to be a team.
"I've never had a team that truly, unselfishly supported each other," Chandler said. "They [seniors] were determined to leave behind a foundation on what's expected in the volleyball program."
When the team played schools like Midlothian, one full of tradition and fan base, they knew they could beat them and had to work as one team to do it. Coach Chandler and the players both knew this school could be conquered, and Legacy came out victorious.
"[They had] a lot of obstacles and they always hit them with grace, respect and determination," Chandler said.