Sophomore Athlete Makes Varsity Team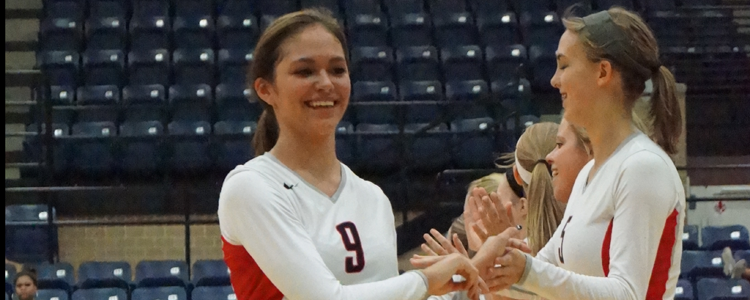 Nick Gross, Sports Editor
September 18, 2012|189 Views
Sophomore Mandy Ramirez, hitter on the varsity volleyball squad, knew her spot on the court was in jeopardy if she didn't do well during the first few games of the season. Her teammate set the ball right next to the net for her. Ramirez, one of the three sophomores on the squad needed to impress the coaches if she wanted to start this season. She got closer during the tournament in Houston on August 24.
"I like hitting because I like the feeling I get inside after getting a kill," Ramirez said. "It feels good to contribute to the team's win."
Brittny Bell and Jasmine Jones are the two other sophomores along with Ramirez who were chosen to play on the varsity team. However, Ramirez was the only one to vault from being on the freshman team last year to varsity.
"There's a lot of pressure," Ramirez said. "I think I lost some of the experiences, but I know I worked hard enough to be on the team."
During the fifth grade Ramirez attended a volleyball camp with a friend where she says she fell in love with the sport. When she attended Jobe Middle School, she tried out and made the volleyball team. Every year since then, she has played. She feels playing for so long gave her the skill to make varsity so early in her high school career.
"[Volleyball] means being part of a team and having us all work for the same goal," Ramirez said. "It's my life, and I love playing and spending time with my teammates."
At the tournament on August 24 and 25, the Broncos took third place. As the girls finished their last game, they all walked off the court knowing they didn't win, but that they tried their hardest. They all congratulated each other amid the cheers of the crowd.
"I feel like we can be super good," Ramirez said. "But we're not there yet because there is always room for improvement. The group is new, we're not used to playing with each other. But I know we'll do good, we're all hard working."
Since that tournament Ramirez attained the right to start, and has started a few times as a hitter.
"I think one of the coolest parts is when the announcer yells your name," Ramirez said. "It makes me smile and gives me chills."
The varsity volleyball team has a record of 1-0 after one week of play. They next play Lake Ridge at Lake Ridge High School on September 14.
"We started well," Coach Jennifer Chandler said. "I know we'll continue to do good. The girls have heart, and that's what makes a team."
About the Contributor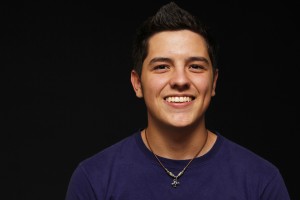 Nick Gross, Sports Editor
Hi, my name is Nick Gross. I am the Sports Editor this year. I love sports. My favorite sport has got to be baseball. My favorite team of course is the...