Varsity Basketball vs. Summit
Nick Gross, Sports Editor
January 16, 2013|164 Views
There were nine seconds left in the game. The fans packed the stands to cheer the team on. Senior Marchie Murdock was just fouled. He lined up his first shot on the free-throw line. The score was 38-38. Legacy was able to come back from losing at halftime, and now they had the chance to win the game against Summit.
Murdock shot while the crowd was silent, and the ball fell into the basket. The crowd cheered. Murdock gave his teammates high fives and lined up again. His second shot went in the basket and received even more cheers from the crowd.
"The game felt good," Murdock said. "But my mind was really focused on the last nine seconds of the game."
Summit could not come back in the final seconds, and the Broncos won the game against their cross-town rival 40-38. The win made their record for the last eight games 7-1. The hot streak has bolstered the team's hopes for a winning season.
"[The streak] feels great," junior Trey Edwards said. "We're playing like a better team than before. We all see that we can go somewhere."
During the timeouts, the cheerleading squads had a competition amongst themselves. It went back and forth between the two schools. Legacy unofficially won because junior Kiela Cooper did a round off alternate to full. One of the Summit cheerleaders tried to do the same thing but couldn't stick the landing.
"It felt great because I used to cheer with the other girl," Cooper said. "She used to be better than me, so when I landed that last flip I knew I had earned it."
The team's hot streak has had close calls and complete blowouts. Legacy beat the Ennis Lions 74-25. Legacy scored 23 points in the final quarter, almost matching what Ennis scored in the entire game. They also beat seguin, ranked nine in the state division, with a score of 47-45.
"[Beating Seguin] was probably the best moment of high school basketball," Edwards said. "We played harder, and they weren't expecting it from us."
The team hopes to ride their win streak all the way to the playoffs. Their next game is against Lake Ridge on Jan. 18. Lake Ridge has a record of 8-8 and a home record of 5-2. The team wants fans to come out to the game, and pack the stands like they did during the Summit game.
"I feel that we have to keep getting better, stay focused and take care of business against Lake Ridge," Murdock said. "They are a pretty good team so we better go ready."
About the Contributor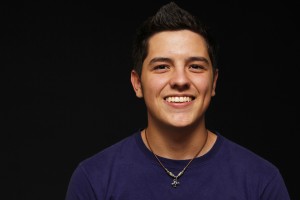 Nick Gross, Sports Editor
Hi, my name is Nick Gross. I am the Sports Editor this year. I love sports. My favorite sport has got to be baseball. My favorite team of course is the...