Swim Team Takes on District: Updated
Zach Hutchison, Jon Justus
UPDATE
Madison Yelle and Sam Spoonemore will be advancing to state this year. At regionals, Madison Yelle received first in the 200 and the 500 free. Sam Spoonemore received first in the 50 free. The state meet will take place Sat. Jan 26, with the prelims takings place Fri. Jan 25.
---
UPDATE
Girls received first place at the district meet. Junior Madison Yelle got the Swimmer of the Year Award, and won all four of her races. Junior Maria Castillo won three races, and received second on her fourth race. Guys got second place in the meet. Senior Sam Spoonmore received the Swimmer of the Year Award, and won all four of his races. Freshman Nick Tullbane broke two records, one in the 500 free and one in the 400 free relay.
---
First year swim captain senior Andrew Larimore feels confident the team will succeed at the district swim meet on Jan. 25. With a new captain, the team has still performed well through this season. Both teams are hoping to win district.
"We're going to do great," Larimore said. "Our main competition is Lake Ridge, and we've been neck and neck all year. When we're all shaved and tapered, Saturday will have some close races in store."
As captain, Larimore feels he needs to keep the team morale up and tell the swimmers what to do in their races. He feels responsible for what will happen at the meet.
"Being the captain is awesome," Larimore said. "I have a great team behind me, and I'm proud to lead them. It's not too difficult of a task with such an awesome team."
Swimmers compete at 4:30 p.m. in the Mansfield Natatorium. Two weeks ago, both teams (boys and girls) won at Wilkerson by over 100 points, and they have won all of their dual meets, where they compete against one other school.
"The season has been great so far," Larimore said. "Its been different because our coach is both our coach and Lake Ridge's, but we've all adjusted well. Its all led up to Saturday, and I'm positive that we're ready."
The team wants as many fans to come to the meet that go to basketball and football games. Larimore had a special message to fans: "Come out Saturday to the Mansfield Natatorium at 4:30 p.m. and watch the Bronco Swim Squad do work on the competition. The more fans that show up, the better we will perform for y'all."
About the Contributor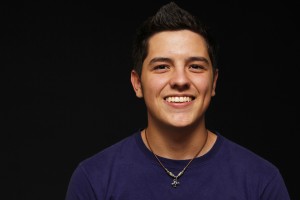 Nick Gross, Sports Editor
Hi, my name is Nick Gross. I am the Sports Editor this year. I love sports. My favorite sport has got to be baseball. My favorite team of course is the...