FFA: A Barnyard Brotherhood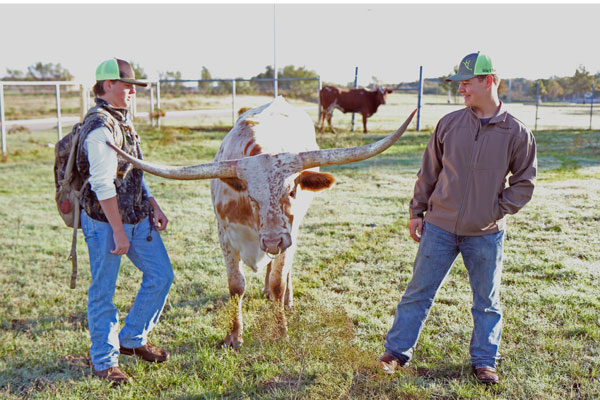 Future Farmers of America sponsor Doug Klaudt spends time each morning and evening helping his students to prepare their animals for competition by lending a hand and documenting their progress. FFA members own and learn about rabbits, poultry, swine, cattle, longhorns, lambs and goats.
The FFA class at Ben Barber encourages students to care and provide for a variety of animals before and after school throughout the year. Participants also compete in animal shows hoping to have the mammal in the best condition.
"The most important thing students can learn from FFA is how to treat your animals and your fellow man in fair and amicable ways and honesty and following the rules with animal showing and competition," FFA sponsor Doug Klaudt said.
At the County Show last year Mansfield competitors received reserve in rabbits, steers and broilers. Out of the over 200 rabbits in the building shown, the FFA program had the second best. Sophomore and FFA chapter reporter Reagan Powers looks to excel with her two longhorns at shows this year.
"A relationship with cattle is different from a house pet," Powers said. "There has to be a certain understanding that you are the boss so that you can go get things done."
Animal showing goes on from October to June but animal care goes on year-round. FFA students maintain their animals' well-being before and after school. They assess the strengths and weaknesses of each animal while learning how to make each thing the best they can be.
"
Clue 3 was a success. The next can be found under my name. Under. The. Road. "
— Ryland
"A show animal is not a pet," Klaudt said, "It is a project with a start date and an end date."
These students do more than feed and groom their animals. They must also document the costs of the equipment, the resources needed, and show entry fees. Members also record the amounts of feed each animal eats as well as the medication it takes.
"FFA takes a lot of time especially if you are an officer and involved," Powers said. "There is a variety of activities in FFA and you can decide what you want to do."
Around 100 students lead the organization. Each animal belongs to the individual student and requires long term commitment.
"FFA is really needed because it's the base," Powers said. "There are so many skills to be learned."
About the Contributors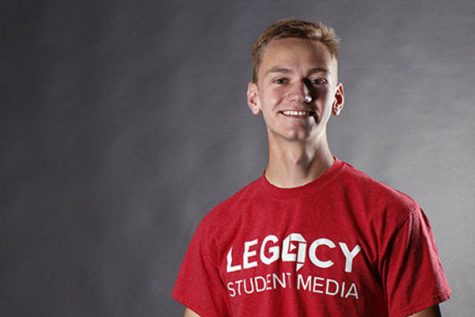 Ryland Mallett, Editor-In-Chief
I am giving this my best shot. I hope it all turns out all right. Just remember we were all born on a big boat.