2017 College Football Predictions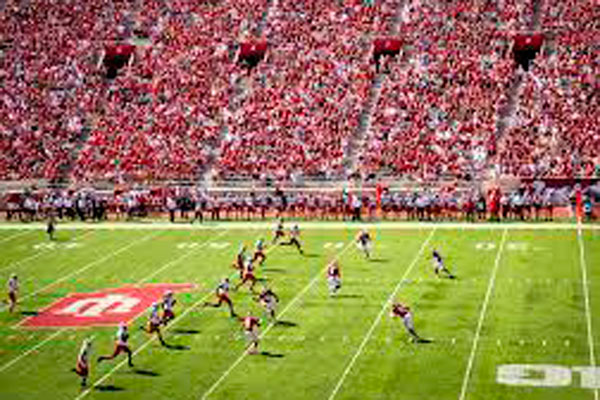 The college football season kicked off last weekend. All 129 teams competing for the same goal, a spot in college football playoff and ultimately a national championship. I'm gonna predict who I think will win each of the power 5 conferences and choose teams who have the best chance to make the college football playoff.
ACC: Louisville
I realize Louisville might not have as much talent on their roster as other ACC teams such as Florida State or the 2016 national champion Clemson, but the Cardinals have reigning Heisman Trophy winner, quarterback Lamar Jackson. He's incredible and the type of player that keeps defensive coordinators up at night. Jackson last year threw for 3543 yards and rushed for 1571 yards while having 51 total touchdowns. Despite a tough schedule, I can't see how teams will stop the Louisville Cardinals and Lamar Jackson.
Other possible contenders: Clemson, Florida State
Big Ten: Penn State
In the 2015-16 season the Nittany Lions went 7-4 and cowered in the shadow of Michigan State. However, last year they blew my mind going 11-4 and winning the Big Ten Championship. I expect them to keep up the same play this year with returning quarterback Trace McSorely and running back Saquon Barkley. McSorley has a very solid arm, throwing for 3614 yards in 2016-17. On top of a 2500+ rushing yards season for Barkley, these two players make a very dangerous pair, and I am expecting big plays from them.
Other possible contenders: Ohio State, Wisconsin, Michigan
Big 12: Oklahoma
The Sooners are coming off of a disappointing season, losing to Houston and Ohio State. With the retirement of head coach Bob Stoops, I'm interested to see how their season turns out under new coach Lincoln Riley. Not to mention the Sooners lost their top two running backs to the NFL, Joe Mixon and Samaje Perine along with the 2016 Biletnikoff award winner (given to college football's best receiver) Dede Westbrook. However, the Sooners do have a few good things going for them, their offensive-line and third-year starting quarterback, Baker Mayfield. Mayfield has been a two-time nominee for the Heisman and will likely make it three if he stays healthy. The Sooners offensive line creates big holes and can make a decent running back look all-pro.
Other possible contenders: Oklahoma State
SEC: Alabama
Surprise surprise, Alabama's still a great team. No matter who they lose to the NFL, the Crimson Tide will always have great players to replace them. This year, the team still has a triple-threat offensively with quarterback Jalen Hurts, running back Bo Scarbrough and Wideout Calvin Ridley. For anyone who plays Alabama, it's a super bowl to the opposing team.
Other possible contenders: LSU, Ole Miss
PAC 12: USC
The Trojans capped off a great season last year with a Rose Bowl win against Penn State. USC has some weapons with quarterback Sam Darnold and running back Ronald Jones III. They will pose a threat to any team they play and be key factors in determining the success of their team this year.
Other possible contenders: Stanford, Oregon, Washington
In my opinion, every team outside of the power five conferences just don't have a chance at getting into the college football playoffs. However, college football's very unpredictable, and there's no guarantee for any team. That's why I love college football: every team can compete with each other. With all of that being said, the four teams I believe will make the College Football Playoff are: Alabama, Oklahoma, USC, and Penn State.
Hang on for a minute...we're trying to find some more stories you might like.
About the Contributors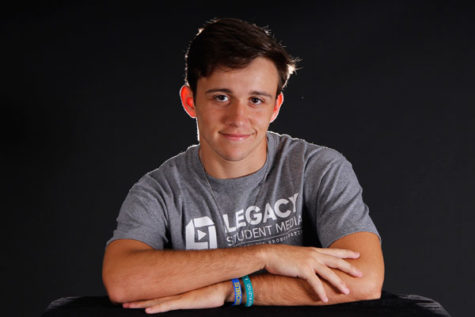 Jorden Melson, Sports Editor