Zoe Menzel: Across the Atlantic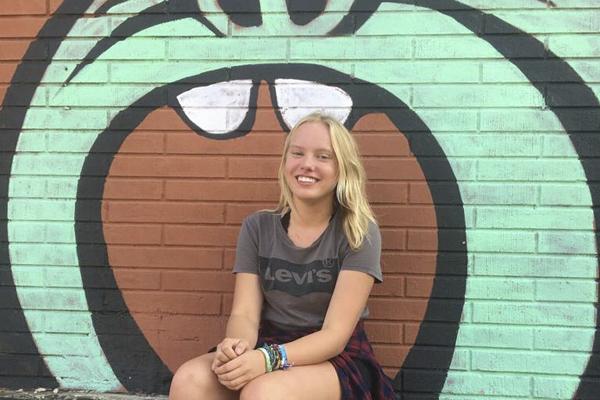 As she walked into the fluorescent-lit classroom and sat in the nearest empty desk, she peered at all the unfamiliar faces and knew her nerves had no intention of giving her a break.
Junior Zoe Menzel came to America from Germany as a foreign exchange student. She has never stepped foot outside of her home country before and credits her mother for the inspiration to take the leap.
"My mom was in Australia for a year. She's always told me stories about it, and I really liked it," Menzel said. "I've always wanted to come to America, it's been my dream since fifth grade."
Menzel has grown fond of America, taking note of the differences between the states and Germany.
"I've loved it. My favorite parts have been school and the food because they're very different from Germany," Menzel said. "We don't get to pick our subjects; they give us a schedule and we have to follow it. Sometimes we can choose between music and art, for example, but mostly they just give us a schedule."
In regards to school, Menzel has enjoyed her new high school so far and has even kept up with the extracurricular activities she pursued in Germany.
"I really like Legacy. My favorite subject is dance class. I've been dancing for seven years, and I really like that I have dance as a subject," Menzel said.
But while America has plenty to offer, Menzel still longs for some of her comforts from home.
"Maybe it's weird, but I miss the German bread," Menzel said. "I tried to find it here but I couldn't; I found dark bread but it's not the same. I really miss my bread."
About the Contributor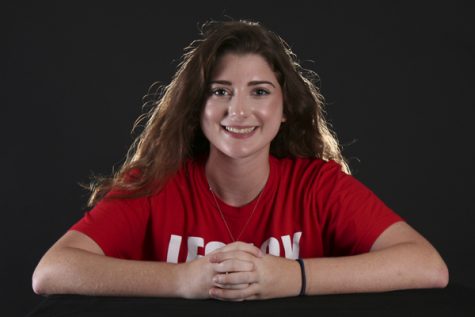 Rebekah Rosenstein, Staff Writer
i want my bio 2 just be "Get crazy with the cheese whiz." - Beck