Girls' Track Builds Again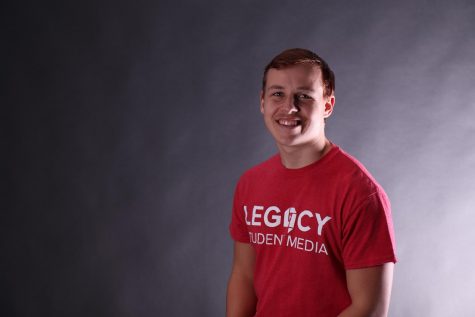 More stories from Major Melson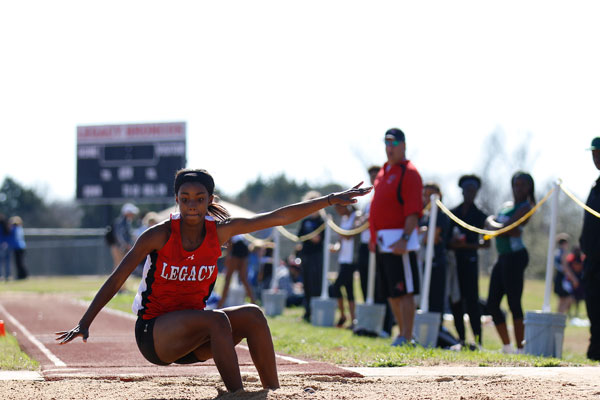 "27, 28, 29, 30, 31," Head Girls Track Coach Lacy Beckler says as her girls are finish up a 200 meter sprint. The girls' track team starts practice and trains for the beginning of the season. But, something doesn't seem right, the program looks very short-handed.
The program comes back from a successful year. Their 4x100m relay team reached the Area track meet and a State Track Meet Double Gold Medalist Ja'Leesa Giles in both the 100m and 200m races for Division 5A. Beckler believes this year's lack of runners is due to the fact that girls are in sports outside of school.
"I think a lot of it has to do with dual participation. Girls that play club volleyball or AAU basketball, and their games co-inside with our track meets which keeps them away from being able to participate," Beckler said. "But I know that we will have more girls come out after basketball and other sports finish up."
The team has 15-20 girls participating compared to more than 30 who ran last year. The group graduated about 10 girls and three out of four members on the relay team. But some runners this year are newcomers, and they certainly didn't make it easy for Beckler to find them.
"We graduated a big group of girls, so all the ones we have out there now are pretty young," Beckler said. "I mean I had to go classroom to classroom [to find girls] based off their middle school results from last year."
With all the struggles and challenges to get runners out there, Beckler managed to find enough for a team. And she knows it'll be hard to score points when you don't have a lot of numbers, but still believes her girls are ready to work hard.
"Outside of that I really just want to improve week-in and week-out on results," Beckler said. "So, it may not be a season like we've had where most of our kids are fast and several kids go to state, but I do think we have kids who are willing to work hard and get better."
Their first meet will be Feb. 15, running in the Annual Bronco Relays here at Legacy. The meet starts at 5:30 p.m.