Reagan Powers: Raising the Steaks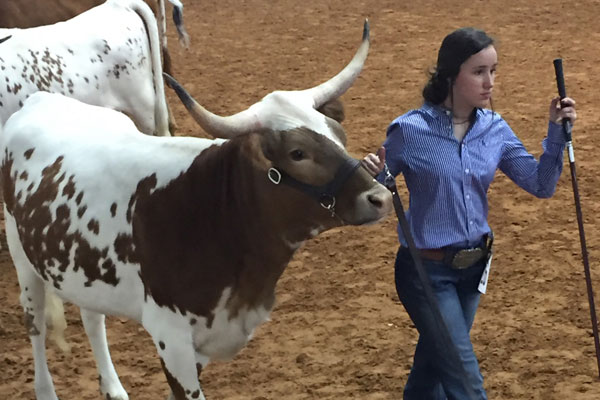 Adrenalized and excited, sophomore Reagan Powers starts walking slowly yet elegantly alongside her cattle. Powers wears a button-down, long-sleeve shirt, jeans and boots with her show number attached to her jeans, breathing in heavily and exhaling out quietly.
On weekdays, she participates in the National Future Farmers of America youth organization, and on weekends she shows livestock. Powers became involved in the cattle industry her freshman year. Her dedication to showing cattle resulted from a fallen dream. In the beginning, she wished to prosper on the rodeo team, but she never tried out for the team. Nevertheless, she continued involvement in FFA. Powers' inspiration to continue her work as part as a showman in the cattle industry evolved from the moral support from her friend Piper Smith.
"She taught me everything that I know. I definitely wouldn't of been able to do anything without her help, and I wouldn't be as involved in FFA as I am now," Powers said.
Powers currently has two longhorns, Rose and Monkey, both of which she has become devoted to since the commencing of the process. Although Monkey does not belong to her, Powers has taken care of him as if he did. Powers' parents have served as her reliable foundation to lean on since the beginning, but a list of requirements followed that blessing.
"I think it's fair because they financially support me and what I do. I don't have a job, so the best way to pay them back is with good grades and taking care of my animals," Powers said.
Last year in October, Powers won Best Showsman at a show in Waco, Texas. Before that, she has always placed highly for that same title at different events. This year, her cattle placed top winning titles at a local show for FFA. Rose places as Grand Champion in the female category and Monkey came in second for male steer.
"I was very excited that day because they haven't won any other shows before," Powers said. "They're always winners to me."
Her main goal at the moment remains to be able to attend one of the biggest shows that's hosted in Houston every year. She has also set out to buy a beefmaster, a breed of cattle, by the time Monkey's sold.
"I'll be getting a beefmaster, which is a beef cow with no horns, because we don't want any more of those," Powers said.
Powers has enjoyed her journey in the cattle industry which has helped her grow as a showman and a responsible person. She has proven to herself that even when she failed, the results led her to real love for livestock. As she looks ahead to her future, Powers believes her passion will only continue to grow with new plans and ideas ready for development.
"I was thinking about starting my own herd so even as an adult I can still show," Powers said. "I really enjoy showing my cows. They've definitely become a major part of my life."
About the Contributor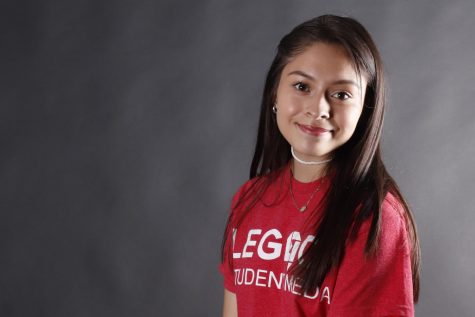 Melissa De La Cruz, Personalities Editor
Hola amigos, my name is Melissa de la cruz Sanchez and I like to make friends. My life motto is "surround yourself with smart people because even if...