Kelby Robbins: Defining the Sport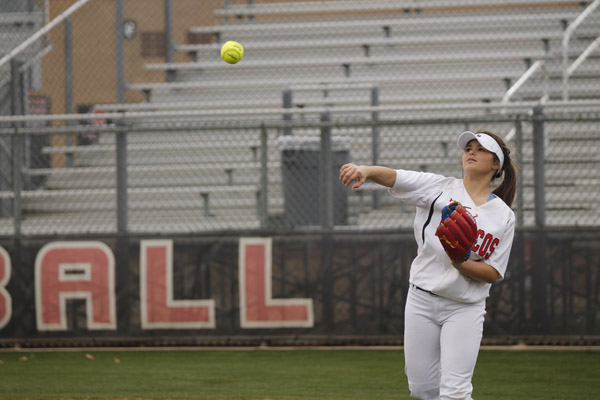 Her foot slowly rises off the ground. And it returns back towards the ground with a punch. Her arms swing the long, metal bat around towards a bright yellow ball. The two make contact sending the ball flying through the air. Third baseman Kelby Robbins air-mails her seventh homer over the wall.
Although a freshman, Robbins has dealt with a lot of recruiting talk already. Before the season even started, Robbins verbally committed to play softball at the University of Stephen F. Austin. She looks forward to the opportunity but still pushes away complacency.
"It's a little overwhelming, but at the same time it's all I've ever known," Robbins said. "So, I just keep working hard to prepare myself for the next step in the journey."
The softball program has long stacked up a name for themselves year after year. This year, the team has gone an astounding 20-3 and going 12-1 in district play. On a team with elite talent, Robbins enjoys having the chance to play with such great teammates.
"I love playing third base. I [also] play there on my select team, so it feels just like home. I am honored to be a starter. We have so many great players so just making our varsity team means something."
"
I will only get out of softball what I'm willing to put in. So, I do my best to put in the most work possible to get better."
— Kelby Robbins
Committing as a freshman is no joke. And even though Robbins gets speculation for her own play, she has always aimed towards leaving a positive impact as a teammate.
"My goal for high school has always been to leave a Legacy. Not with stats or trophies, but I want my coaches to say I was one of the best teammates they've ever coached," Robbins said. "This is a team sport, it's not about me or my accomplishments. It's all about my team and my coaches. Whatever I can do to make my team better, that is what is important."
Robbins understands that having a good outcome has to be ignited with some amount of income. She knows the favorable outcome and longs to reach it by any means.
"I will only get out of softball what I'm willing to put in," Robbins said.  "So, I do my best to put in the most work possible to get better."
We've all heard the saying practice makes perfect, and that you have to work hard to not get complacent. So, it may seem as if Robbins only has time to focus on softball, but she has set her priorities in a way that suit her.
"Yes, it's a big part of my life. I have to work multiple times a week. I have to plan all my social activities around my workouts. But at the same time, it doesn't define who I am," Robbins said. "Softball is something I enjoy doing, but it's not most important to me. My faith, my family and my grades without a doubt are the most important things to me."
About the Contributors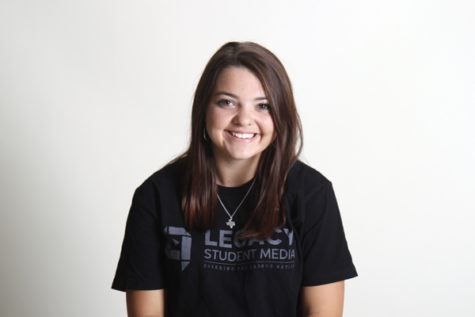 Tori Greene, The Arena Photo Editor
My name is Tori Greene, I'm a senior at Legacy and I'm the photo editor for The Arena.