Softball Prepares for Regional Quarter-Final Round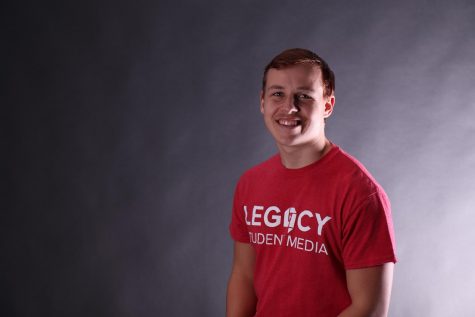 More stories from Major Melson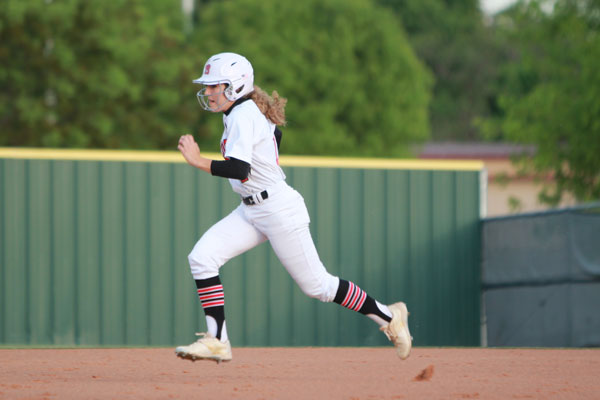 The ting of bat connecting with the ball sounds like a broken record echoing through the morning, but shortly afterwards comes to a stop. The Varsity Softball team finishes the game early after only four and a half innings, running the score up to a 23-1. Victory in the second round of the playoffs.
The softball team went 20-3 overall in the regular season and 12-1 in district earning the title of district champs. Since then, they have cruised through the playoffs defeating Joshua in the first, and demolishing Dallas Sunset in the second. They now move on to the Regional Quarterfinal where they meet up with District 9-5A Champs Granbury, and Head Softball Coach Amie Prater believes this round should be a tight couple of games.
"They're a good team, they're nothing to look down at. So, they're gonna be able to play ball," Coach Prater said. "They can put the ball in play and they play behind their pitchers. They don't score a lot and they don't have a lot of games where they've scored more than 5 or 6 runs. But they do their job and they're a good team."
According to Coach Prater, Granbury won't be a pushover and will match up pretty evenly with her players. And junior Pitcher Jaycee Cook also thinks these games will be tight.
"I'm super excited about this round. I feel like we have all put in so much work and we get better every single day," Cook said. "Granbury is a great team that also won their district, so it should be a great series."
Besides the possibility of a great series, Cook loves the idea that her team has tapped into their full potential and at the perfect time.
"We've been working really hard and I feel like we're all connecting really well on a higher level. I feel like we're all at our personal bests right now, so it helps make us stronger as a team," Cook said. "We're peaking at the perfect time and I think that's what's going to make us successful."
With the team coming on in full fashion, Coach Prater believes their game plan should be to attack them out of the gate and to do their job.
"We've got to come out and be aggressive and jump on them early.  I think that's the best way to attack it," Coach Prater said. "They're very comparable to teams in our district who have good defense and good pitching. We just gotta go play. And if we don't go play, we're not gonna do what we need to do."
Cook agrees that the first two games are must-win games to knock them out early. And she believes the team needs to just play their game and do what they know to do.
"We really need to win the first game and come back strong and take the second game," Cook said. "And just to play really good, fundamental games to prepare us for games we could have in the future."
Cook isn't the only one who wants a quick series, as Coach Prater also pushes the possibility of ending this round in one day.
"The most important thing is to get to Friday and win game one, and win game two," Coach Prater said. "That's the whole goal, I'm not looking past that. It's just to do what we have to do and win two in a row."
First two games will both be on Friday, May 11. One at 5 p.m. and another at 7 p.m at Kennedale High School. The last game, if needed, will be on Saturday, May 12 at 10 a.m. at Cleburne High School.