Ways To Spend Halloween With Your Boo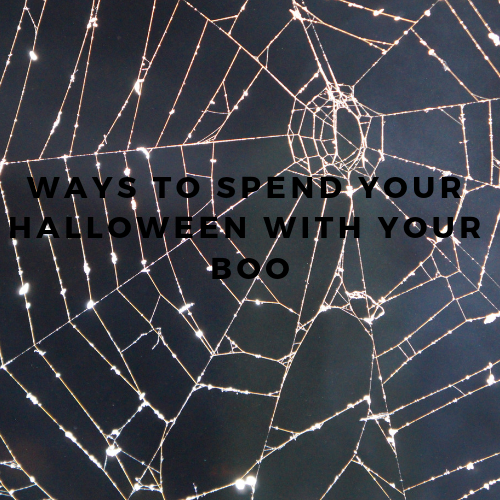 Spending the holiday walking around in a costume receiving candy from neighbors is the norm. Instead of the usual, you could get spooky with your boo. 
Watch Scary Movies
Scary movies fuel the scariness of Halloween. Watching them on Halloween could not hurt. Snuggle up with a blanket on the couch with your boyfriend/girlfriend and prepare to get frightened. If you want to watch less intense scary movies, you could watch Disney Channel classics like Halloweentown or Hocus Pocus.
Get Candy (the cheap way)
The usual trick-or-treat ritual involves dressing up and walking around your neighborhood. You may get a large quantity of candy from your neighbors, but you could get what you want and however much you want from the grocery store. Buying candy from the store gives you more candy to share with your boyfriend/girlfriend. This may come off as a lazy way to get the candy, but it works.
Going to a Haunted House
Haunted houses get straight to the point when it comes to scare factor. People go to haunted houses to get scared. You may get so scared that you jump into the arms of your date. The houses may not please everyone, but the most intense horror fans will enjoy them.
Fright Fest
Six Flags hosts their annual Fright Fest at their Arlington location every year. The event combines two fan favorites: roller-coasters and zombies. If you do not mind demons and the undead growling in your boo's face while attempting to walk through fog the entire night, this celebration could satisfy your frightening needs.
Check Out Halloween Stores
Shopping centers always seem to have those abandoned buildings that get turned into costumes stores no one ever goes into. The buildings have Halloween costumes ranging anywhere from a ladybug to a red-eyed demon. Trying on masks and scaring each other creates memories that you will remember for years to come.
About the Contributor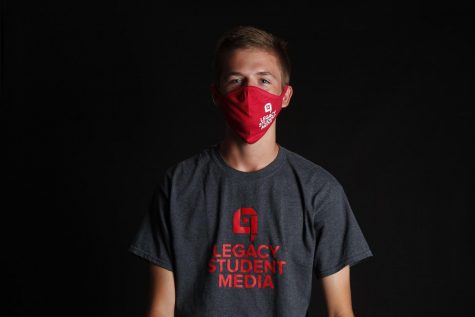 Zach Planche, Sports Editor
I'm Zach Planche and am this year's sports editor. I play soccer but my favorite sport to watch is basketball. This year is uncertain, but our staff...