Bowling Advances to State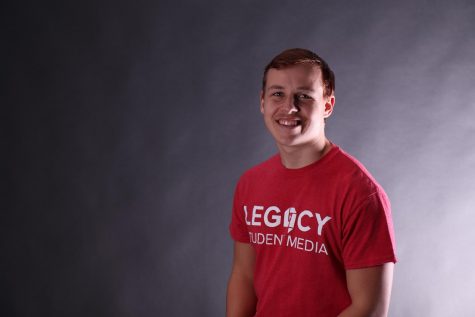 More stories from Major Melson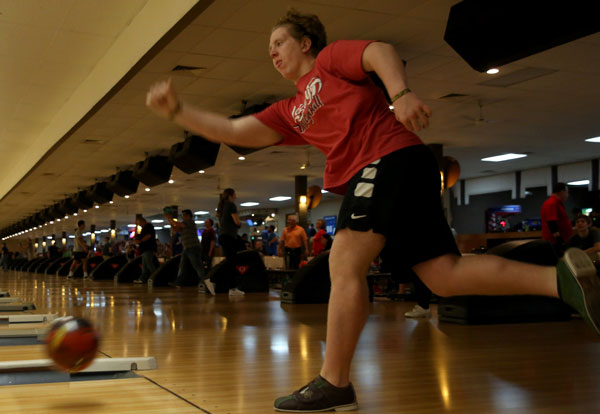 The ball takes a smooth travel down the lane. It glides toward the pins as they wait for their ominous fate. The ball bounces through the pins knocking all of them out of the way and senior Ty Flores delivered a strike as he prepares for state.
The team played against ten other teams at Regionals and placed in the top four and advanced to the state competition. They advanced to state for the second consecutive season and Flores believes it's his last chance for a championship.
"I've been trying to reach state for football for so long and it never happened," Flores said. "But then I joined bowling and for this to happen is a great feeling."
At state, the team will compete in a bracket with the top 25 bowling teams in the state and must work their way to the top in order to be state champs. Flores thinks the team has a strong chance to be crowned as the best.
"We have a really good chance, we've excelled this year and averaged about a 190-210 baker score," Flores said. "So if we can just work on hitting our marks and leading the ball to the pocket a little more and getting that strike, we will succeed."
Likewise, senior Brandon Oldham joined bowling after football for something to do, but found a new love for the sport.
"Since football was over, I had nothing else to do and I've always loved bowling so I thought I would give it a shot," Oldham said. "I'm super excited, we actually have success with all of our hard work."
Oldham feels if the team hones in on the task at hand they will be successful, but admits he isn't too concerned with the outcome.
"We are trying to lock-in and focus as a team to prepare for state. No more messing around at practice and we just have to focus on our goal," Oldham said. "It's going to be really tough to win state, but we'll do great. No matter what the outcome I'll still be happy."
The state bowling match will be March 30 at Forum Bowling Lanes in Grand Prairie.
About the Contributors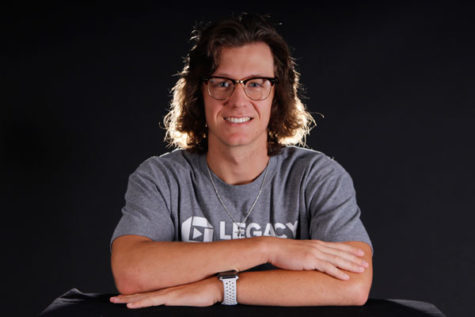 Zane Hudson, Social Media Editor
I'm Zane Hudson and I like to play baseball.