Cross Country Advances To Regionals
The morning of the district meet, senior Joel Espinoza gathers all runners together to warm up and run the course before the start of the races. He lightens the mood of the anxious runners with a few jokes and a small pep talk.
"I think it's really special that we get to go to regionals because it's my senior year," Espinoza said. "Especially since it hasn't been done since I've been here."
Both varsity teams placed 3rd in the 5-5A District Meet at Burleson. Seven boys and seven girls advanced to the Regional Meet on Oct. 28 in Lubbock. Legacy Cross Country has not advanced to regionals in the last five years as a team.
"The district championship is what we prepare for all season and then have the goal of regionals," Coach Lindsey said. "I think as the program grows, the ultimate goal is to qualify for state."
Freshman Ava Crisafulli, the top runner, placed first in the 3.1 mile long varsity girls race with a time of 19:37. Crisafulli holds the position of the only permanent freshman varsity cross country runner.
"The hardest part about cross country is trying to keep your mindset, because if your mindset is off during a race then you'll throw yourself off and psych yourself out," Crisafulli said. "And being the only freshman is other teams thinking, 'oh she's just a freshman we don't have to worry about her."
The team, as of now, ranks fifth in the state which raises the stakes for them to qualify for state. To qualify for state, they must place in the top four teams. Right now, the focus remains on regionals and ranking higher.
"We constantly remind them of how much they are improving," Coach Lindsey said. "It is pretty self-motivating they need to see on the paperwork how much better they are doing."
Hang on for a minute...we're trying to find some more stories you might like.
About the Writers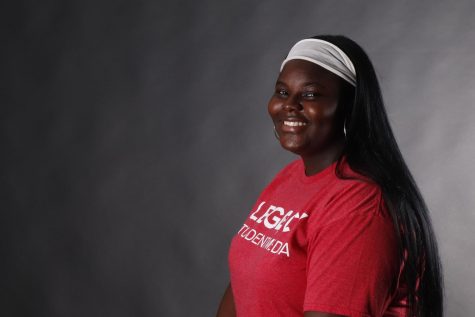 Sarah Akande, Sports Editor
i'm livin my best life, or at least i'm tryin to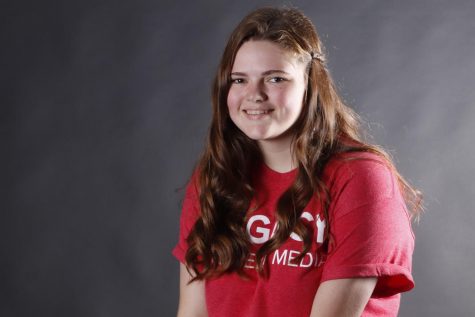 Sembree Yeary, Staff Writer
Heyyy I'm Sembree and I'm a new writer for The Rider. I love old Taylor Swift songs and watching Disney movies. When I'm not at school, I hang out with...