10 Getaway Vacations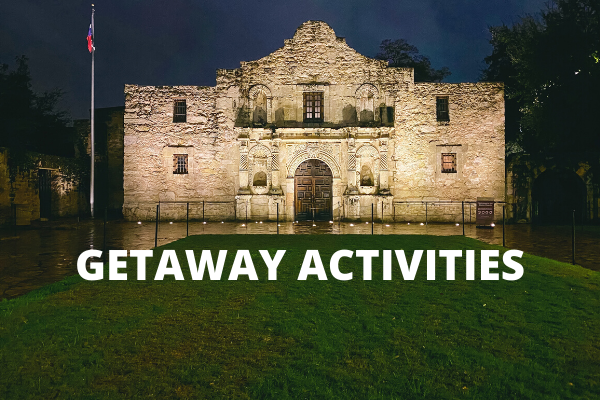 If you attend Legacy High School, you're also likely a proud Texan. One could argue that our state does it all; beaches, mountains, city life, you name it. Here's 10 mini-vacations you could take in one weekend around DFW. 
Rough Creek Lodge and Resort
Rough Creek is an 11,000-acre lodge, only an hour and a half southwest of Dallas. The resort has rooms and suites, vacation homes and cabins available for rent at $350 per person. This fee covers a waterpark with a 66-foot slide, 40-foot rock-climbing wall, a 675-foot zip-line, target shooting and archery, hunting and fishing, cattle driving, biking, hiking, paintballing, spa, cooking lessons, model rocket launching, horseback riding, wildlife tours and hayrides. The resort's award-winning restaurant offers breakfast and a three-course dinner.
The Gaylord 
This Grapevine resort has a 6,000-square-foot pool complex with a 27-foot water slide, a lazy river, two hot pools and a toddler pool. They also have an in-house spa and various dining options. Room rentals start at $239 a night. 
Low Water Canoe and Tube Rentals
Only an hour away from Mansfield, Low Water Rentals takes you down the Brazos River for $15 per person. Don't be fooled by the name, depending on the time of year you visit, the designated tube ride could take anywhere from four hours to 90 minutes. They offer free tube and canoe rentals, as well as free drop off and pick up from the designated entry and exit points. 
South Padre Island
Need some sand between your toes? Even though this destination is an eight-and-a-half-hour drive, the secluded island is a 2-mile stretch of beachfront hotels, restaurants, an island bird rescue and turtle emergency rescue. 
The Alamo
Four hours south of Mansfield, the Alamo is open seven days a week from 9 a.m. to 5:30 p.m. Take either a self-guided or automated tour of the battlefield-turned-museum in the heart of San Antonio. After the tour, walk through downtown to try highly-rated restaurants and get the chance to hear live music on the streets.
Fort Worth Stockyards
See the longhorn cattle drive twice a day through this historic district of Fort Worth. Every Friday and Saturday at 8 pm, get tickets to see the Championship Rodeo in the historic Fort Worth Cowtown Coliseum. Listen to live music, eat delicious food, ride a mechanical bull and dance to honky-tonk at Billy Bob's concert hall. 
Luckenbach 
Four hours south of Mansfield, take a step back in time at Luckenbach. With easy cabin and cottage rentals, a relaxing weekend staged in the 19th century is an easy vacation. Luckenbach hosts festivals throughout the year and always has live country music playing. Visit the vintage dance hall and general store for a taste of Texan history. 
Palo Duro Canyon
A six-hour drive north, just outside of Amarillo, leads to the Palo Duro State Park. Hike through nature trails to catch a glimpse of Texas when dominated by the Comanche Indians. See onsite museums, and disconnect from daily life to enjoy gorgeously preserved natural rock formations. 
Franklin Mountain Range
In El Paso, visitors have many options for mountainous state parks. For $8 a night, camp at the Tom Mays Unit at the Franklin Mountains. Hike the famous Ron Coleman Trail or bike on one of the various trails laid out across the park. 
Want to stay close to home, but still have a memorable weekend? Take a 30-minute drive north to get a taste of DFW's city life. With many choices for hotels near Six Flags, the AT&T Stadium or Globe Life Field, it's easy to take a break while staying close to home.
About the Contributor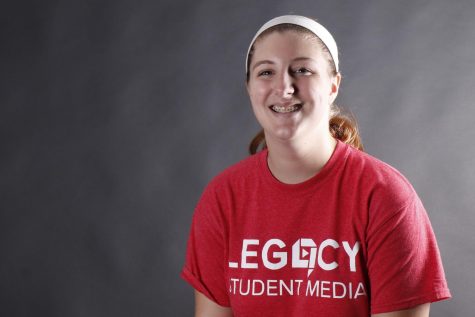 Jenna Smith, Staff Writer
My name is Jenna and I'm a staff writer. This is my junior year and until now my life has been nothing but band. I love to write, listen to music,...