Varsity Boys Basketball Suffers First Loss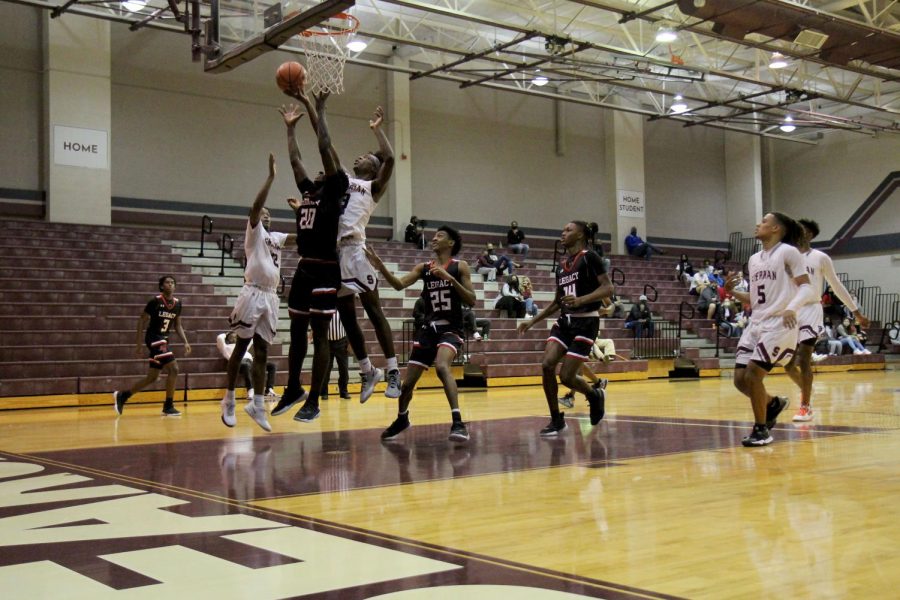 The boys' basketball team suffered their first loss this season to South Grand Prairie 54-79 on Dec. 4. The team is currently 6-1. Despite the loss, senior Kesean Overby has kept high expectations for his team.
"The loss was tough," Overby said, "but we're gonna come back stronger by practicing harder and paying more attention to detail during practice."
District play begins Dec. 22 against Mansfield Timberview. To improve, the team practices to keep goals set. Overby maintained his standards for his team throughout the preseason and has high expectations for upcoming district play.
"For district, I expect us to do really well and if we keep working we could even go undefeated for district," Overby said. "We have the heart and skill to be able to accomplish that; all we need now is for everyone to appreciate each moment on and off the court."
To bounce back, head coach Cornelius Mitchell plans on putting good practices together in order for his team to succeed in future games.
"No one likes to lose, but I think [losses] provide opportunities for your team to grow," Mitchell said. "We plan on using several moments from the experience to improve our habits; which are vital to success."
In contrast to years previous, the team is not senior-heavy. With a lack of experience, returning players have to step up and be leaders, while younger players must acclimate to varsity play and learn how to flourish.
"This year we are young," Mitchell said. "Our guys will have to go through some growing pains early to figure out how hard winning really is."
Playoff experience from returning players and the mindset of the team leaves the expectation of making playoffs again this year. Mitchell, however, believes COVID could deter them from this feat.
"This year is different from others," Mitchell said. "The four best teams may not make the playoffs; it may be the 4 teams that can avoid COVID related issues."
The team's next game is Dec. 11 versus Killeen Shoemaker in the Legacy varsity gym.