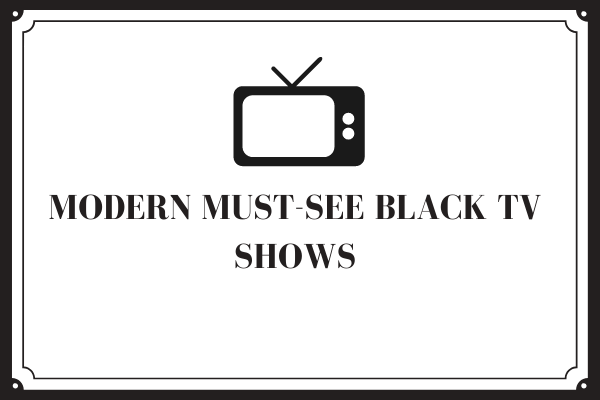 As a young black kid, clicking through channels on the television presented several shows and movies with white families as the main characters. Over the years, though, the diversity in the TV industry escalated significantly. Shows today follow the lives of African-American characters and how they deal with real-life challenges. 
Starring Yara Shahidi as Zoey Johnson, "Grown-ish" centers around the life of Zoey and her best friends and their college life at CalTech. It progresses to show the pros and cons of attending an HBCU as a black young woman, teaches what diversity really resembles and educates on how to solve issues when away from the shelter of parents. The star-studded show just began airing season three and already has a renewal for a fourth season.
The powerful character of James St. Patrick takes the audience on the wild journey of his double life in New York City. This Hannah Montana-esque storyline shows James as a wealthy club owner by day, but a drug kingpin at night. His alias, Ghost, runs a well-respected drug network. Alongside this, Ghost handles commonplace issues such as marital issues, teen rebellion and business management. He also happens to show African Americans that the grind for success only gets harder each day, but it's not impossible. Each episode packs action and emotion.    
In this misjudged show, Samantha White navigates her biracial background. On one hand, she speaks up for the Black Student Union of Winchester University and leads activist rallies. On the other hand, her attraction toward Gabe Mitchell, a white man, causes her to feel "not black enough." She treads the path of self-discovery to embrace all she embodies. From cultural bias to social injustice, this show's sole purpose is to educate the world on the tribulations that black people face. 
From the streets of Crenshaw to living in Beverly Hills, Spencer James explores how far football can take him. Even when he leaves his hometown of Crenshaw, he represents and supports in every way possible. He discovers himself and his real passion through the struggles his new life brings him. His runaway father jumping in and out of his life causes him to have trust issues that surface later in the show. No matter how doubtful Spencer seemed about his competence, he serves a paragon for the young black kids in Crenshaw and to viewers.
Comedian Marlon Wayans created and starred in a family sitcom that revolved around his life and family. His experience of co-parenting his kids with his ex-wife seems less than conventional, but they make it work. The clinginess and immaturity of Marlon makes it hard for the family to stay chaos-free. Deep down, Marlon means the best for his family and that only makes the show more intriguing to follow and watch. The show helps young black people learn the necessary life skills such as what to do in the case of racial profiling, institutional racism and other forms of prejudice.
This show takes you to church. It takes on a prodigal son storyline, but with a daughter instead. Grace Greenleaf returns to her parents, Bishop and Lady Greenleaf, 20 years after the death of her sister. Her main reason for returning is to uncover all the lies, secrets and scandals her family hides. The black church places at the top of the pyramid that carries the African American community, and the series does a great job of portraying that. Besides all things holy, greed, rivalry, rape, murder and adultery drive the show with a twist at the end of every turn.