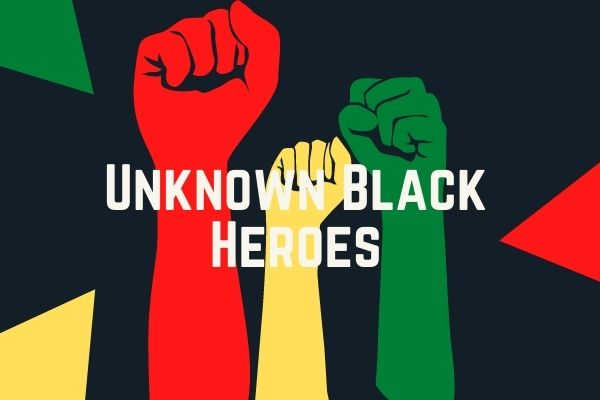 Every time people discuss Black Martin Luther King Jr. and Rosa Parks are some of the most well-known activists because of their efforts for the Civil Rights Movements and other progressive works, but the best advocates are the ones we don't know. 
Jane Bolin (1908-2007)
As the first black woman to graduate from Yale in 1931 and the first black woman to be a Judge in 1939, Bolin worked with Eleanor Roosevelt to stop and help young boys committing crimes. She also served on the board of the NAACP, Child Welfare League of America, and the Neighborhood Children's Center.
Claudette Colvin (1939-)
Colvin refused to give up her seat in Montgomery, AL in 1955 on a bus on her way home from school for a white passenger. After her refusal, two white police officers forcefully removed her from her seat and arrested her. She committed her resistance nine months before Rosa Parks, at age 15, but got less recognition.
Dr. Rebecca Lee Crumpler (1831-1895)
Accepted to the New England Medical College for Women and earned her Medical Degree in 1864, Crumpler holds the title of the first African-American woman to become a physician. She published her first book, Book of Medical Courses In Two Parts, in 1883. The book, which is supposedly the first medical text authored by an African American, addressed disease prevention in women and children.
Shirley Chisolm (1924-2005)
Chisholm worked as the first African-American Congresswoman. She served as a New York representative from 1969 to 1983, and later became one of the founding members of the Congressional Black Caucus. Chisholm made history again in 1972 when she became the first black woman of a major political party to run for the Democratic party nomination.
Mae Jemison (1956-)
Even after she became the first black woman to orbit space in the shuttle, Jemison continued to work and studied to become a physician, teacher, Peace Corps volunteer, and a tech company president. She now works with young women of color to aid their advancement in the workforce of technology, engineering, and math careers.
Dorothy Height (1912-2010)
Dorothy helped plan anti-lynching protests, worked with Martin Luther King Jr, and stood on the platform as he delivered his famous "I Have a Dream" speech in August 1963. People title Height the matriarch of the civil rights movement as she often worked outside of the public eye.
Ella Baker (1903-1986)
During the Civil Rights Movements, Baker performed as an essential activist. She worked for the NAACP as a field secretary and branch director, co-founded an organization that fought Jim Crow Laws, helped organize the Martin Luther King Jr conferences. Baker also contributed to the Student Nonviolent Coordinating Committee. She assisted in the nonviolent protests of Freedom Rides in 1961 and helped many black people register to vote, so they could make their voices heard.
Marsha P. Johnson (1945-1992)
Johnson, an LGBTQ+ activist and trans woman, became one of the first drag queens to walk into the Stonewall Inn. She co-founded STAR, an organization that helped homeless queer youth, and fought for equality through the Gay Liberation Front. Johnson dedicated most of her life to helping others, even with several mental health breakdowns. Her work and progress in the face of oppression continue to influence people today.