Local Minority-Owned Restaurants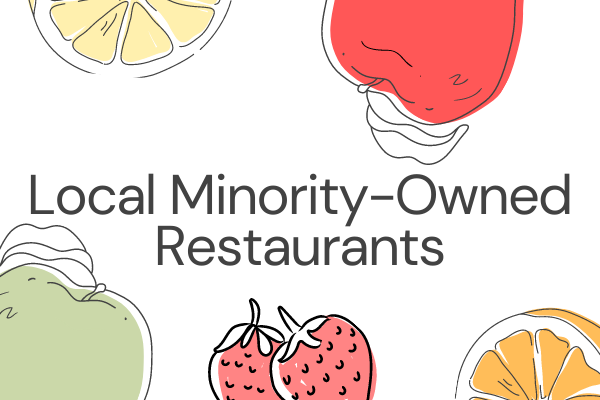 Minority-Owned businesses struggle on a daily basis because of low support and even lower funds. In the pandemic, many businesses had more difficulties added on. The following are some local minority-owned restaurants that you can help.
Location: 4910 Camp Bowie Blvd. Fort Worth, TX 76107
This began as an entrepreneurial quest for Melvin Roberson. It started as a food truck in 2014 and in 2018 was turned into a full business. The dough is also made in-store by workers and the owner himself. They have many seasonal options for donuts and other unique breakfast items.
Location: 3141 E Broad St Suite 203, Mansfield, TX 76063
The fastest-growing burger chain in the U.S. The brand was started in Tel Aviv in 2008 and is Hebrew. A newer brand that began in 2016 in the U.S. The brand grew greatly and now there are multiple BurgerIM establishments all around the world.
Helados Handcrafted Ice Cream Shop
Location: 1007 E Broad St. Mansfield, TX 76063
The ice cream and popsicles are hand-made in store. The food in Helados is based on Mexican culture. Many of the sweets and treats are traditional Mexican flavors. They have a wide variety of snacks from nachos to snow cones.
Location: 301 S Sylvania Ave Fort Worth, TX 76111
Cofounded by Ashley Miller and Chef Angel Fuentes, the restaurant was opened in July 2018. The restaurant began inside of a gas station. They also have vegan tacos and a full vegan menu. The food is a mix of Mexican culture and some Dallas components.
Location: 6025 Royal Ln. Dallas, TX 75230
Buck Kao started this restaurant in 1974 with help from another chef. This made the food very different because of the mix of Buck Kao's Chinese roots and the chef's Taiwanese culture. Even after his passing, his family continues his legacy by keeping the establishment up and running. 
Location: 2525 Wycliff Ave #110, Dallas, TX 75219
These restaurants began with Chef Thanh Nguyen. He still works and runs some of the establishments. Chef Nguyen was born in Vietnam and was ready to bring his culture here. In 2003 the brand Oishii, which means delicious in Japanese, was born.
Location: 6501 Hillcrest Ave. Dallas, TX 75205
Red Stix is a mix of multiple Asian cultures to make a spectacular mix of flavors. These flavors are made and shown by Chef Uno Immanivong. She has made multiple TV appearances on all sorts of food shows and was mentored by Chef Anthony Bourdain.