Swimmers End Season at Region Meet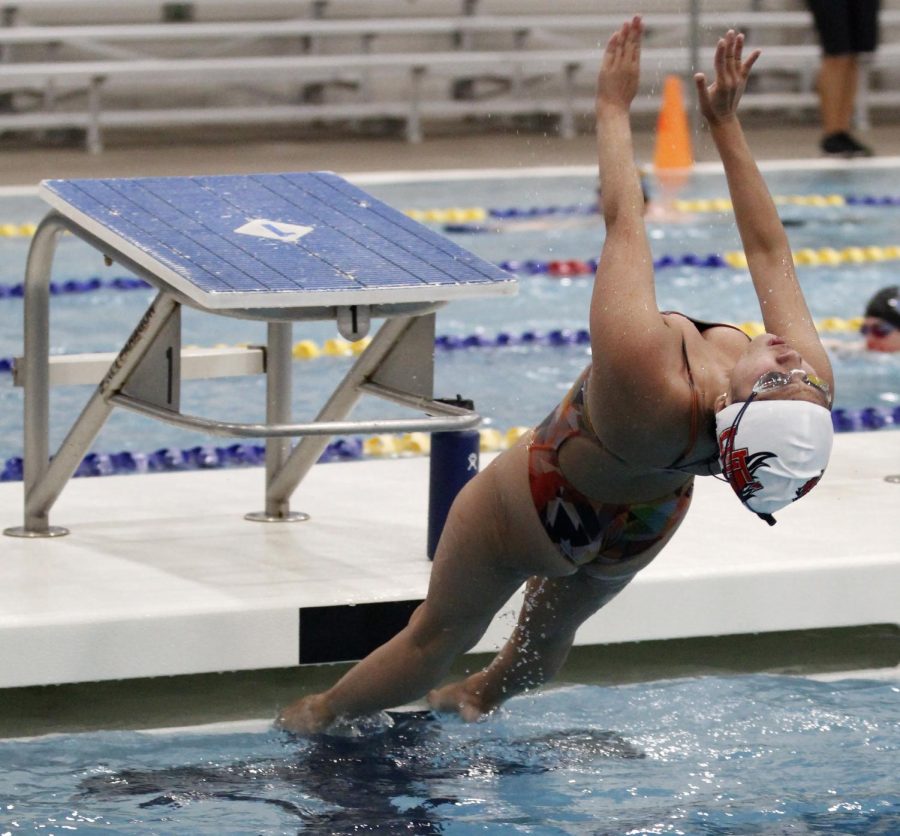 The pool filtration fills the natatorium with a waterfall-like noise. Senior Robi Hablo approaches the start block with tears in her eyes. However, she smiles and slides her goggles over her eyes. Her teammates join her behind the block and exchange a few words of motivation. After a few seconds, two whistles ring out and the swim referee signals the start of the swim meet.

The swim team competed Feb. 6 and 7, at the 6A Region Swim Meet in Rockwall. Twelve swimmers competed for Legacy. The girls placed 11th overall and the boys placed 8th overall. Since none of the Legacy swimmers qualified for the 6A State Swim Meet, this meet marked the end of high school swim for most of the seniors. 

Hablo tried other sports, such as track, but it did not fit her as much as swimming.

"The support that my friends, from my team and my other friends from other teams gave me, made me stay in swimming," Hablo said. "I can be kind of a pain, but all of them put up with me which makes them great people."

"

I'm gonna miss my friends a lot, but I'll have all those memories of them to push me forward."

— Diego Diaz, 12

To get full enjoyment in her last year of swim, Hablo made a goal to focus on team bonds. She would grab food with her teammates, talk to people she did not know too well and participate in pasta parties. 

"Regionals was just a lot of fun because I figured it was my last meet, so I would try to have as much fun as possible," Hablo said. "All the things I did with my team this year provided really good memories because all my friends were around."

Senior Diego Diaz joined the team in January 2022 after he moved away from Flordia. His main events were the Boy's 50 and 100 meter Freestyle. Diaz plans to continue swimming in college, although, he will still miss every practice with his friends. 

"To be the best, you have to try your hardest," Diaz said. "I'm gonna miss my friends a lot, but I'll have all those memories of them to push me forward."

Among the seniors, Kate Rose strived to keep contact with as many of the swimmers as possible. She plans to host future meet-ups in Mansfield. Rose swam for the team for all four years of her high school career and participated in the Girl's 500 Meter Freestyle.

"The most difficult part about leaving my team is I'm not able to see all my friends daily anymore," Rose said. "I started bawling my eyes out behind the start blocks, but although I was sad about leaving everyone. I'll still remember that [moment] as a good memory."

Similar to Rose, senior Jackson Stapleton also swam for all four years of high school on the varsity team. His favorite swim meets were the ones that occurred outside Mansfield because he could make more memories with his teammates.

"Places like San Anglo had a different positive vibe about them," Stapleton said. "I was behind the blocks when I had the sudden realization that all those years I swam had led to this. It was kind of surreal."

Senior Max Koceich enjoyed any practice that involved the weight room because he could chat with his friends while he worked out. Koceich spent his first two years on the junior varsity team and his last two years on the varsity team.

"It's sad to leave all the relationships I've built with the team," Koceich said. "The past few years I spent swimming taught me teamwork is important, but it comes down to just communicating with the team whenever possible."

Each senior values some part of the team they must leave behind, however, each one feels prepared to move forward.

"I think discipline is the most important thing swim has taught me," Hablo said. "You have to know how to differentiate between who are your teammates and who are your friends."
Leave a Comment
Donate to The Rider Online | Legacy HS Student Media
Your donation will support the student journalists of Mansfield Legacy High School. Your contribution will allow us to purchase equipment and cover our annual website hosting costs and travel to media workshops.
About the Contributors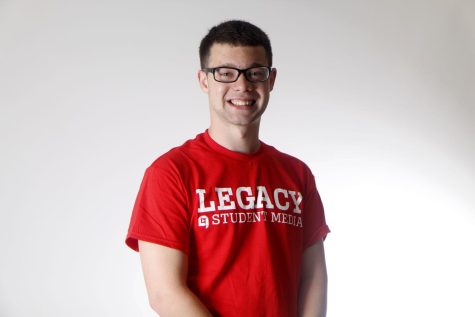 Connor Whitfill, Staff Writer
Movie/show reviews are my specialty! :)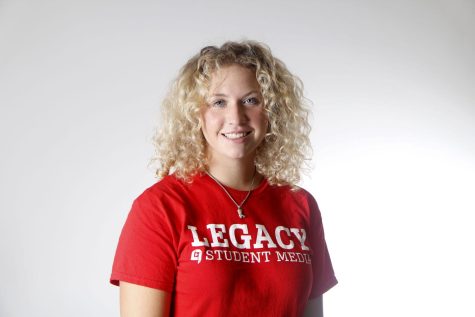 Caroline Schlieker, Photo Editor
My name is Caroline Schlieker and I am a junior. I am the Photography editor, and my favorite thing to photograph is football season!