Tossing for State Title; Track Athletes Compete at UIL Level Championship
Kole Knutson stepped up to the throw mark.  He knew he had to throw as hard as he ever had.  Knutson didn't want to repeat what happened to him last year at regionals.  Knutson thought he was going to go to state last year when there were only two competitors left.  Those two however were able to throw farther than him, putting Knutson into third place.  In order for athletes to make state they have to place either first or second in regionals.  However, this year Knutson was able to place first in regionals this year clinching a spot for him.  This also made Knutson the only male track and field member to travel to state this year.
"To see him [Knutson] win regionals and to dominate the event this year was very satisfying for him," Coach Tim Kilgore said.  "To see a young man just reach his goal was very exciting."
Knutson knew he had to come back this year and perform better than last year when he didn't get past regionals.  He wanted more than anything to qualify for state this year.
"I know for one thing that he'll compete," Kilgore said, "and it only takes one throw.  He has the talent to win the whole thing.  I expect him to come out with a medal either first, second or third."
Shelbi Vaughan also competed in shot put and discus.  Vaughan placed first in both events to advance to state.  She worked everyday after school with her coach, and increased her throws to make sure she could get to state this year.
"Last year I made it to state in 4A," Vaughan said.  "Now I made it in 5A, and I'm hoping to finish better this year."
Kayla Taylor advanced to state in shot put and discus.  These two girls are referred to as the "Discus Divas," and both of them are getting recruited by Division 1 schools.  The "Discus Divas" and Knutson competed May 13 and May 14 at the University of Texas at Austin for the state track meet.  Coach Beckler was excited about them making it to state.
"I expect them to be first and second in discus, and I know that Shelbi will fight for the win in the shot put," Beckler said.
All three of the competitors finished within the top five in the state meet.  Vaughan achieved her season goal of breaking the state record in the discus competition with a 161 foot throw putting her in first place.  Vaughan also competed in shot put, and was the state runner-up with a throw of 46 feet and 11 inches.  Taylor also threw with a personal best throw in the discus of 138 feet and 9 inches landing her fourth behind third by two inches.  Knutson placed fifth in the boys discus with a throw of 169 feet and four inches.
"I am extremely proud of their performances at state and am excited to see what they can do next year," Beckler said.  "We were second in the state with two kids.  Next year, I anticipate them bringing a lot more with them."
About the Contributor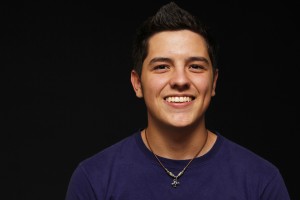 Nick Gross, Sports Editor
Hi, my name is Nick Gross. I am the Sports Editor this year. I love sports. My favorite sport has got to be baseball. My favorite team of course is the...