Getting A Late Start And Different Schedule

For the 2012-2013 school year, MISD has approved a new schedule, which will save the district money since their funds have been cut. The new schedule consist of eight blocks a day lasting 45 minutes each. The school day, will also start at 7:25 a.m. and end at 2:55 p.m.
"It will take a little bit of getting used to," counselor Dana Railsback said. "Overall I think it will work well and the students will like it."
For junior Taylor Lambert, the thought of school starting later does not excite her.
"We are getting out later, so that means less time to do stuff after school," Lambert said. "I will also have to stay later for color guard practice."
With teachers taking on more classes, the result will be a savings of $4 million. This also allows teachers to be moved to other schools such as Lake Ridge.
"Now instead of teachers losing their jobs they can be transferred to other schools," Railsback said.
Ben Barber sessions now take up three blocks, and all TCC classes will be at Legacy. Extracurricular classes such as football, band and choir will only be one block instead of being double blocked.
"Since all of those classes will have a class period a day they will have to put more time in before or after school." Railsback said.
Lambert believes the change could be beneficial or harmful to the extracurricular programs.
"We are so used to the four block schedule," Lambert said. "It will be tough to work in that time crunch, but it is just something that we will have to get used to."
Both students and parents have worried about the workload and instructional time students will receive in and out of class with the new schedule.
"With shorter class periods, students will be able to focus throughout the class," Railsback said. "Also I think teachers will keep mind that the students do have other classes, and since the lesson will be shorter so will the homework."
About the Contributor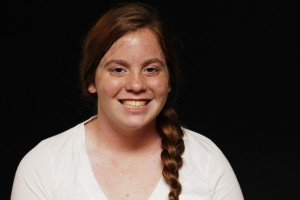 Madison Mondon, Features Editor
I'm Madison and I am a senior. I am also the Features Editor. I spend my free time sippin' on haterade. 'Call Me Maybe' will forever be my jam.

[email protected]