District Admin to Disable FaceTime, iMessage

Because of the misuse of iMessages on district iPads, district administration will remove usage of iMessage and FaceTime from student iPads.
"iMessage has been a constant distraction in the classroom," Principal Des Stewart said. "The sole purpose of the iPads is for educational use."
Senior Owen Cook, President of Computer Science Students Association, believes the decision to remove iMessage will detriment his extracurricular activities.
"Blocking iMessage will be a huge hinderance to me as the leader of multiple school organizations because it will make communication between the group members more difficult," Cook said. "It's senseless that they provided a medium for us to group chat and then take it away after we had a system set up."
In addition, Cook believes removing iMessage will not remove the problem.
"I see where they're coming from. They want it so that people won't be messaging in class, but I've seen people use their iPads to cover up their cell phones while they're texting," Cook said. "I see no positives to them taking away iMessage."
Science teacher John Sudbury agrees with the district's choice to block iMessage and FaceTime from the iPads.
"Students were provided iPads to serve as an instructional learning tool," Mr. Sudbury said. "Many students do not have the maturity and/or self-discipline to handle the responsibility that comes with having an iPad,"
Mr. Sudbury has also heard students complain about iMessage.
"A portion of students are sending messages out of their own choice," Mr. Sudbury said, "but some students are caught in group messages that they are not participating in. They receive every reply to the group message."
While some students misuse iMessage, others use it to message teachers and study.
"I use it with some of my students," history teacher Rena Long said. "Often times, they message me with questions."
At first, students abused the iPads in Mrs. Long's classroom, but once she made rules it stopped being a problem.
"One thing that I feel would be useful, especially with the younger students, would be to help students by giving them skills that would help them understand how to limit themselves on the iPad," Mrs. Long said. "We just put the iPad in their hands with no real guidance."
Senior Zach McCartney, who uses iMessage and FaceTime for study sessions, understands the reasons behind the district's choice but does not agree with it.
"I think that when iMessage is used for a good purpose, it can be very useful," McCartney said. "For example, group messages are an easy way to study with multiple people. But it can also be distracting in class."
Even though some students and teachers use iMessage as an instructional tool, the district has decided iMessage and Facetime features hurt the students more than it helps.
"It is just a matter of time when it is going to be implemented," Mr. Stewart said. "You don't want to erase anything that might harm other programs on the iPad."
About the Contributors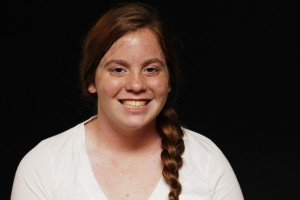 Madison Mondon, Features Editor
I'm Madison and I am a senior. I am also the Features Editor. I spend my free time sippin' on haterade. 'Call Me Maybe' will forever be my jam.

[email protected]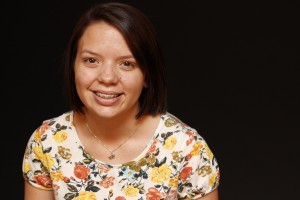 Dini Wyatt, News Editor
Hi I'm Dini. Its pronounced Dinny. I'm the News Editor for The Rider. This is my senior year and I'm glad to be back on staff. Besides newspaper...