Get Hooked: B.A.S.S. Club Begins for Fall Semester
Junior Kyle Dragulski views fishing as a way of life. Dragulski started fishing when he was three years old, and has loved doing it ever since. The first time he went fishing was when his dad took him to a local pond to fish.
Dragulski and his father have been trying to get Legacy High School to start a Bass Club for around a year. He wanted to make the club in order to give other students the opportunity to share the same love for the sport as he does. Journalism Adviser Leland Mallett took up the position as club sponsor. The first meeting will be held in the journalism roomi on October 15. The club is open to anyone.
"I grew up fishing," Mr. Mallett said. "I don't get enough time to do it now, so hopefully this will give me the time to get away from work and relax."
Informational Meeting: Monday, October 15, 6 p.m., Journalism Room
In the club, the members will fish recreationally for the first year. Dragulski wants to spread the club to all MISD schools in order to have competitions either next year or the year after. Members of the club will go out on Dragulski's boat, along with some of his father's friend's boats, and fish from them.
"I feel that people at school will be able to go enjoy something great that God has blessed us with," Dragulski said. "They will get to enjoy the great outdoors, and just see how much fun fishing really can be."
Dragulski got the chance over the weekend of Oct. 6-8 to fish at the Paralyzed Veterans Association Bass Tournament on Lake Ray Hubbard. Dragulski's partner, Ray Coffey, was a wounded veteran from Desert Storm who suffered a face and leg injury from a bomb blast while in Afghanistan. Dragulski and Coffey won first place at the tournament, resulting in a $1000 check for Dragulski.
FAQs about B.A.S.S. Club
Can anyone join?
Yes. The club is open to anyone.
What if I don't know how to fish?
Someone will teach you.
Do I need a boat?
Well, doesn't everyone need one? There will be dads who have boats. They will be glad to share.
What's the cost?
For now, it's just a interest group. In the future, the club hopes to fish in tournaments. That's where money is needed.
About the Contributor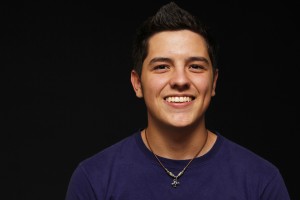 Nick Gross, Sports Editor
Hi, my name is Nick Gross. I am the Sports Editor this year. I love sports. My favorite sport has got to be baseball. My favorite team of course is the...