Students Walk Out To Encourage Gun Reform
To protest gun violence, approximately 100 students participated in a walk out on Friday, April 20. The walkout, organized in response to the "Never Again" movement, wanted to honor the 17 people who died at the Parkland shooting in Florida. Students sat in silence for 17 minutes and then seven students presented speeches. Speakers included junior Katy Thomas, seniors Ryan King, Bethany Justice, Nahla Gossett, Jacora Johnson, Nana Boakye and Jose Cruz.
"I feel very strongly that the gun violence in America needs to end," Thomas said. I spoke today because who better to speak than somebody who feels strongly about it."
King broke the silence and started the speeches by explaining why he walked out. He encouraged the students old enough to vote to do so in the election on November 6, 2018.
"We are here to make a change," King said. "Our responsibility is to get out and vote."
Along with King, Justice spoke to remember those who have died because of gun violence. National organizers chose April 20 because of the anniversary of the Columbine High School shooting in 1999.
"The shocked and scared generation has passed," Justice said. "This same generation is still getting shot at, and we have had enough."
Gossett, Johnson and Boakye recited a poem about gun violence in urban neighborhoods going unnoticed.
"After dark is where bullets find a place in the chest of children," Boakye said. "While these tactics may not stop a bullet, they may stop you from being on the receiving end of one."
Students sat quietly listening to the speeches and clapped after each person finished.
"It's not necessarily the walkout but it's just a way like 'all these kids are walking out. This is affecting education," Maya Akins, "So we can be helping the bigger problem which is gun violence so it's just something important to get the attention of the officials.
Opponents of the walkout came out to voice their opinions, and a truck drove by the protesters playing a song with the lyrics "you can't take our guns." Sophomore Savannah Boe took ahold of the bullhorn and asked the protesters the reason why they walked it. In response, Gossett explained to her the purpose of the protest.
"We stand up, we rise and we speak up against gun violence," Gossett said. "We want a change in gun laws and regulations so we feel protected."

Students from other schools also joined in the Legacy walk out.
"We have to make a statement. They teach us about all these people that do all these great things," Timberview student Jacquelina Nguyen said. "Like we learn about protests and rallies but when we do it teachers get mad."
Janna Lynne Sanchez, a Congress candidate, participated in the protest to show support for the students who walked out.
"I wanted to support them," Sanchez said. "These kids are standing up for what is right."
Question: Why are you participating in the walkout?
Jackie Suarez, 9: "I am participating because we are not safe. Not at church, at school or at work really.
Hanna Pena, 10: "I feel like [these shootings] have gone on long enough, and there's not much happening to stop them. This is the first step to try and end them."
Destiny Frazier, 9: "I feel like if a lot of people participate then hopefully will understand and do something about gun violence."
Ciara Valdez, 9: "Because I don't think people take this seriously. They send thoughts and prayers but that isn't going to help. Gun control is.
Paige Mills, 9: "It's not fair that kids are having to die. I want to show support to everyone and help make a change.
Alexia Morton, 10: "Basically we just saw it on Twitter. People were talking about it, and I think it's important that we do things like this to show that we're not just kids who don't care. We're actually trying to change things."
Chloe Bagley, 9: "It's to do something just to make a change even if it doesn't really do something at least I know that I feel good about trying to make a change."
Zoe Wise, 12: "Because I believe that we need less violence in schools and one way to do that is gun control. I just wanted to be a part of something. I haven't ever been a part of something so I thought it was important for me to do this."
Kylee White, 12: "I'm participating because I believe that it's right to acknowledge people who have been hurt for this particular reason basically just to respect them."
James Caivas, 11: "To stop guns. To help everybody who's against guns."
Hannah Morris, 12: "I don't want to be scared to go to school everyday–the fear of not being able to come home from school every day. I'm trying to support everyone who can make a difference. I'm not 18 so I can't vote, but I'm trying to convince other people too."
Katy Thomas, 11: "The fact that so many students have sacrificed to take the hatred they may get the comments they may receive for something they believe in made is significant to me."
Maya Akins, 11: "I feel that it's important because I feel like a lot of people don't take it seriously, and it just needs to be known that it's a big problem."
Brooke Session, 10: "I'm tired of seeing people die for no reason. It's sad that anyone as an adult can buy a weapon at eighteen."
Shelly Morris, Parent: "My daughter texted me, telling me she is participating. I don't agree with the platform, but I want to know more based on research and facts. I want children to grow up and be educated to go along with the facts, not opinions, then make your own decision yourself.
Maria Torres, 10: "Because it is something I believe and support for our safety."
Jisella Ayala, 12: "I've always been told to trust the people higher to protect me. I wished for them to change, and they didn't. I'm done waiting, they had their chance. I'm taking it into my own hands because I have a voice and the seventeen kids who don't."
Madelyn Hendrickson, 9: "I have a right to stand out with everyone else, everyone should have the right for protection."
Khloi Charles, 10: "I lost someone due to a lack of gun control. I cried because I grew up around him, and he didn't get to live his life."
Abby Shannon, 11: "I honestly think that across the nation that gun control needs to change. We shouldn't have to live in fear of our lives going to school."
Sabrina Hoeppner, 9: "I think it's something that we don't put a whole lot of focus on, there isn't enough time to prepare, we only do it so many times as shootings happen. It needs to have a light shined on the topic of guns."
Ms.Bennett, Teacher: "My students are observing with poetry in motion, poetry is a solid commentary as a social movement for protesting. It is written in a beautiful way to dissect it. My students make it into a mini-class field trip to listen to these poets protesting."
Christine Catioo, 10: "I feel like gun violence is taking over our country and society and we need to make a change."
View Comments (1)
About the Contributors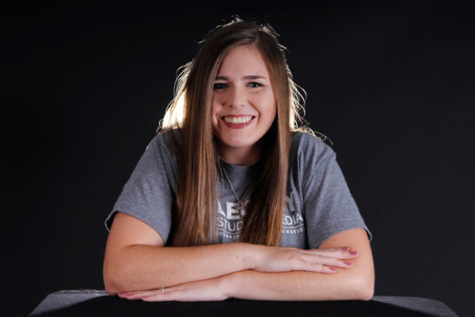 Jazmine Necessary, Editor-In-Chief
After romantic candlelit dinners and long walks on the beach, I enjoy writing for this website and making lame jokes.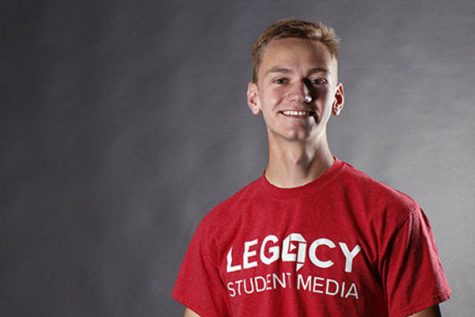 Ryland Mallett, Editor-In-Chief
I am giving this my best shot. I hope it all turns out all right. Just remember we were all born on a big boat.