Update: Superintendent Carries Out Plan for New Safety Measures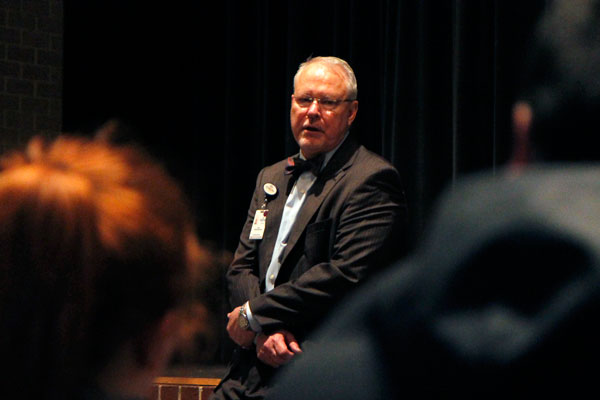 With recent school shootings, Mansfield ISD continues to make schools a safer environment for students and staff.
As a part of a seven-step plan, superintendent Dr. Jim Vaszauskas held community meetings open to the public at Legacy, Lake Ridge and on Facebook Live to discuss possible options for safety improvements.
After the events of 9/11, Dr. Vaszauskas said he knew his children were safe in their schools because he was familiar with the staff and the principal on the campus. The motivation for having these "tough conversations" was he knew his boys were safe, and he wants the same feeling and knowledge for all MISD parents today.
A variety of ideas such as pepper spray in classrooms and metal detectors in the main entrances have been brought up to protect students in the event of an emergency. Once the committee comes to a decision, the new safety measures will be put into effect at the start of the next school year.
"If you make a mistake with a gun, someone is seriously hurt," Dr. Vaszauskas said. 'If you make a mistake with pepper spray, someone is seriously uncomfortable."
After the events of the national gun walkout and with the 2018 midterm elections quickly approaching, Dr. V suggests students over 18 register to vote and support candidates that represent their views in order to promote change across America. Assistant principal John Contreras understands the fears students have concerning safety.
"It's everybody's concern," Contreras said. "Everybody's concern that they want to come to school and they want to feel safe. The events in Florida are unfortunate, but at the same time, we have to do our due diligence and be vigilant on this campus as well in what we do and what the kids do as well and we'll be okay."
After the shooting at Stoneman Douglas High School in Florida, Dr. Vaszauskas made and started to carry out his seven-step plan. First, he met with the faculty of schools to ask them what safety equipment needs replacement and if any students act suspiciously. He then attended educational conventions on school safety. Afterward, he proceeded to meet with students, staff and the community gathering ideas to present at a safety board to discuss new options for school security. Dr. Vaszauskas was featured in a story by FOX 4 News for his plan and his care for the safety of the students in Mansfield ISD.
"So I've tried to be very intentional and purposeful in these conversations and so we're gathering [information] and we're going to let that committee vet it out," Dr. Vaszauskas said.
---
Update: After the recent shooting at Santa Fe High School, Dr. Vaszauskas and MISD staff reached out to the Mansfield Police Department, Tarrant County Constable's Office and the Tarrant County Sheriff's Department in regards to safety precautions at MISD schools. For the remainder of the school year, police officers will protect every MISD campus to prevent any end-of-the-year violence. Dr. Vaszauskas communicated the school district's actions to parents and staff by means of the following email:
Dear Mansfield ISD Community:
The safety and security of our students and staff are paramount to Mansfield ISD.
We have no reason to believe that any of our schools have been threatened, but we want to take every precaution to ensure our students and staff are safe.
Immediately upon learning of the tragic shooting at Sante Fe ISD, we reached out to police leaders in the MISD community and asked them to partner with the MISD Police Department to ensure that there is an armed officer at each of our campuses for the remainder of this school year.
This spring, Mansfield ISD held discussions with students, staff, and community members to study ideas to make our schools safer. All of the suggestions raised from those meetings were presented to the district's newly formed Safety Planning Committee, which includes parents, administrators, teachers, students, and community members.
The committee is currently evaluating every idea that was presented to make our schools safer and will be making recommendations to our school board for their consideration. Once the Board makes their final decisions, new safety measures will be in place next year to enhance the safety measures that are already in place in our district.
In the meantime, the Mansfield ISD Police Department will be receiving assistance from the Mansfield Police Department, the Tarrant County Constable's Office, and the Tarrant County Sheriff's Department to have a police presence at each and every one of our campuses for the remainder of the school year.
Respectfully,
Jim Vaszauskas
Superintendent
About the Writers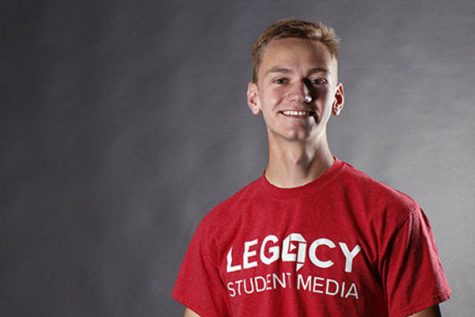 Ryland Mallett, Editor-In-Chief
I am giving this my best shot. I hope it all turns out all right. Just remember we were all born on a big boat.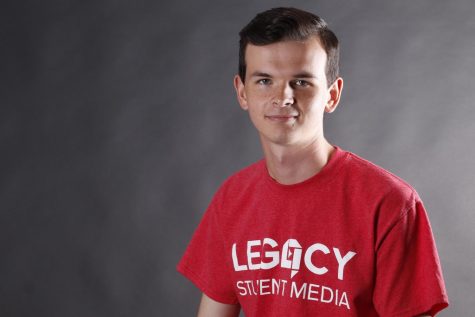 Matthew McCoy, News Editor
Howdy, welcome to my bio. I would have more to write here but I decided to give up my personality and live off the fact that I'm over 6 feet tall. If you...