Marching Through The Rain
The Bronco Marching Band received sweepstakes in their UIL competition on Wednesday, Oct. 18, despite the rainy fall weather. The band had not rehearsed outdoors the week prior to the UIL competition because of rain, other than one hour the day of the competition.
"It's been really challenging not being able to perform our show," Drum Major and junior Leah Nguyen said, "Not being able to get out on the field and rehearse as much as we could be because of the rain is frustrating."
Consistent rain had postponed and even cancelled several of the band's competitions and performances at football games. The rain intensified as soon as the band took the field at the Midlothian Marching Showcase, but they persevered through the storm. Vice President of Logistics, junior Josue Pacheco, feared damage to many of their electronics and instruments. The band made finals, and eventually placed 8th out of the 17 bands that competed.
"Other than the downpour we suffered through, we persevered," Pacheco said. "Our electronics were not working, our woodwinds were not playing, and the fact that we still made finals is pretty good."
The Mansfield Preview of Champions cancelled their final runs, and UIL delayed their marching contest from Tuesday, Oct 16. to Wednesday, Oct, 17. Other competitions, such as the Birdville Marching Festival, cancelled their competitions altogether.
"We've barely performed at all this season but we've gotten through it," Pacheco said. "Our show and our concept this year has been really good as well."
The band purchased LED light boards and large screens alongside the new uniforms they received from the district. The props cost $15,000 paid by the band, and the uniforms cost around $500 a piece. Props will be stored in a POD storage unit placed by the band field. Band director Adam Hoffmann expects the cumulative visual upgrade will be a positive makeover for the band.
"The props and cohesive visual package add comprehension to our show concept," Mr. Hoffmann said. "[It] gives us something new and fresh for audiences to see, and helps our general effect."
The Bronco Band will perform their show for the remainder of the regular football season. The band will also have their annual march-a-thon through the neighborhoods of Tanglewood and Twin Creeks on Saturday, Oct 27.
"Our show this year is really cool," Mr. Hoffmann said. "It weighs on my heart and it kills me that we can't get an audience for it."
About the Contributors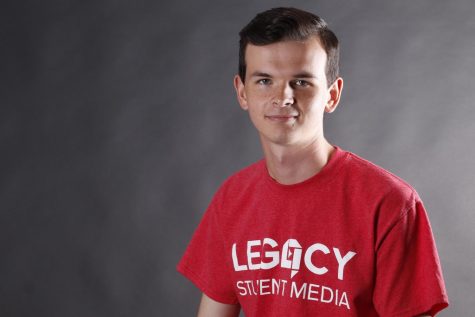 Matthew McCoy, News Editor
Howdy, welcome to my bio. I would have more to write here but I decided to give up my personality and live off the fact that I'm over 6 feet tall. If you...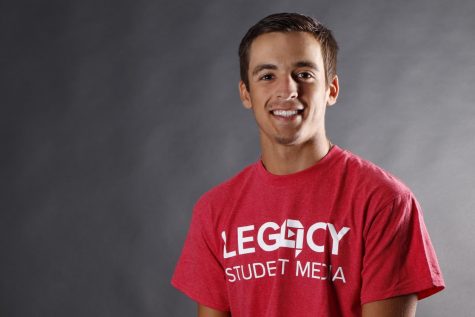 Conner Riley, Social Media Editor
Howdy, my name is Conner Riley. I am a photographer for the Legacy Student Media. I like just about any type of music and I love movies.