Tennis Remains Undefeated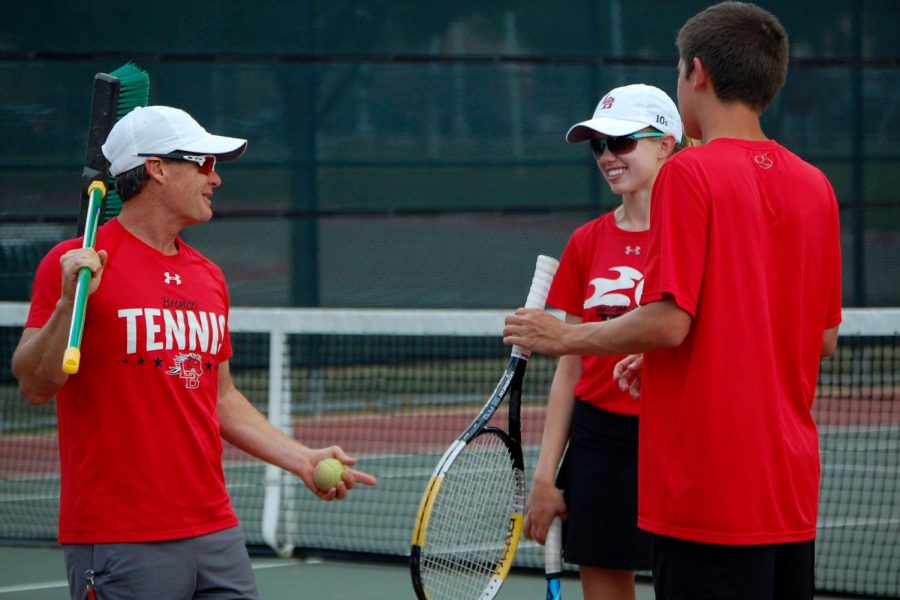 The scorching heat sears into the back of senior Mia Retnam's neck as she lifts her racket and swings. She endures the heat to contribute to her team's undefeated season. 
After a month of summer practice and a new coach, the varsity tennis team remains undefeated for its fall season. 
"As a team, we have been pushing harder than ever to remain undefeated and set new records for our team," Retnam said. 
This year, coach Chad Redwine took the position as the head coach. Redwine coached Legacy's tennis team from 2007-2013, but left the sport because of compression injuries to his neck and back. 
"I felt honored that I was asked if I wanted to move back into the head tennis coaching position," Redwine said. "It's a good feeling knowing that your bosses think enough about you to ask you to return to a previously coached sport."
Redwine wants the team to return to a state-ranked level. To achieve this goal, he focuses on technique and footwork in individual players. Retnam believes Redwine benefits the team. 
"Coach Redwine has really pushed us as a team and keeps making us better and better," Retnam said. "Overall [he] has been really good for the team."
The varsity team also focuses on team bonding this year. They participate in team dinners on Mondays, go out to eat after matches on Tuesdays and hang out on the weekends. 
"I really think that we are really close and tight-knit team and this makes us great," Retnam said. "We all know that we have each other's back and we are there to support one another."
Redwine felt challenged by 6-A teams like Mansfield High and Lake Ridge. However, the team won both of these matches as well. 
"We played [Mansfield and Lake Ridge] very well and will continue to improve to the level where they will be keeping an eye on us in the future," Redwine said. 
The team hopes to continue their season undefeated into playoffs. Their next match is on Tuesday, October 8, against Crowley.  
"The season is going really well," Retnam said. "I think that as a team we are going to go really far this year."
About the Writer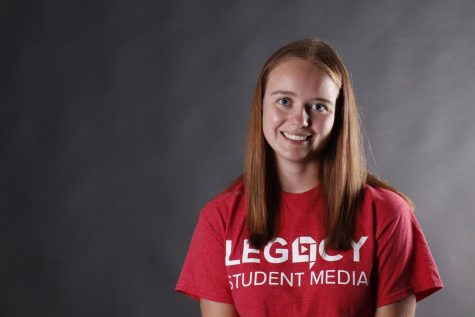 Brinley Koenig, Editor-In-Chief
Hey, I'm Brinley. I like to watch Gilmore Girls, drink overpriced artesian water, buy things I don't need, and pretend I have the time and money for...