District Allows Students to Use TEAMS When Home Sick or Quarantined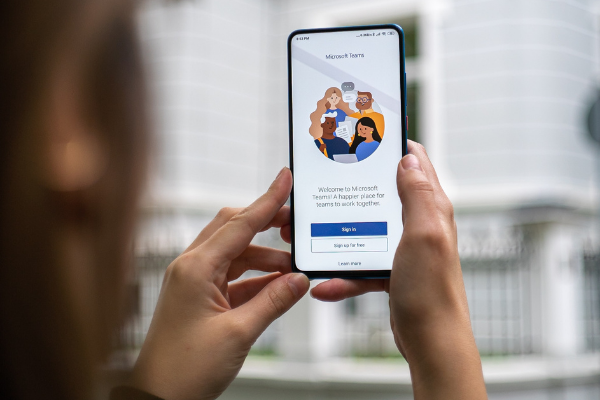 Following complaints and concerns made by parents to the school board regarding the lack of instruction for quarantined students, the district decided to allow quarantined and sick in-person students to attend class via TEAMS. For Principal Shelly Butler, the biggest challenge is maintaining communication with all parties involved. 
"There are several procedures involved including providing the actual instruction," Dr. Butler said. "Keeping everyone in the loop is a daunting task." 
If a student tests positive for COVID-19, they must contact the nurse to report the case and make her aware. The AP office then communicates with the parents of students who were put at risk and those students must quarantine for two weeks and complete all work virtually. 
"My main concern is attendance," Dr. Butler said. "Whenever a process has multiple steps, the opportunity for a mistake to happen is greater. We want to report student attendance to the state correctly."
Face-to-face or virtual interaction through TEAMS remains the most straightforward way for teachers to take attendance. However, students have a third option to submit their classwork before 12 a.m. on the day of their class through Canvas. The teacher can check the timestamp the following day to count them present. English teacher Courtney Beene believes this solution helps those who are sick and quarantined but should not be abused by healthy students. 
"There will be some students who want the flexibility of staying home while still getting credit for being in class," Ms. Beene said. "From a teacher's standpoint, it's an easy call that students will not be learning at the same level if they chose to work around the traditional schooling option and complete the work virtually because that was not how the system was designed."
Ms. Beene believes despite the probable misuse of this system, it serves as the best solution to lessen the learning gap and reduce how far behind students will be upon their return to school. 
"While abuse of the system will happen," Ms. Beene said, "it's unethical to punish the many students who will benefit from this process by removing it because of a handful of those who do not use it properly."
Dr. Butler encourages in-person students who are able to attend school to do so, so they will receive the best possible education.
 "You miss out on some context when you are learning through a streaming platform," Dr. Butler said. "Of course, streaming class from home is the second-best option for learning in this situation."